Available from
v1.1.4-beta
Define additional work steps
In the commercial sector in particular, it is important to record all work steps and incorporate them into the calculation. For this reason, you can define your own work steps, which are included in addition to the printing costs.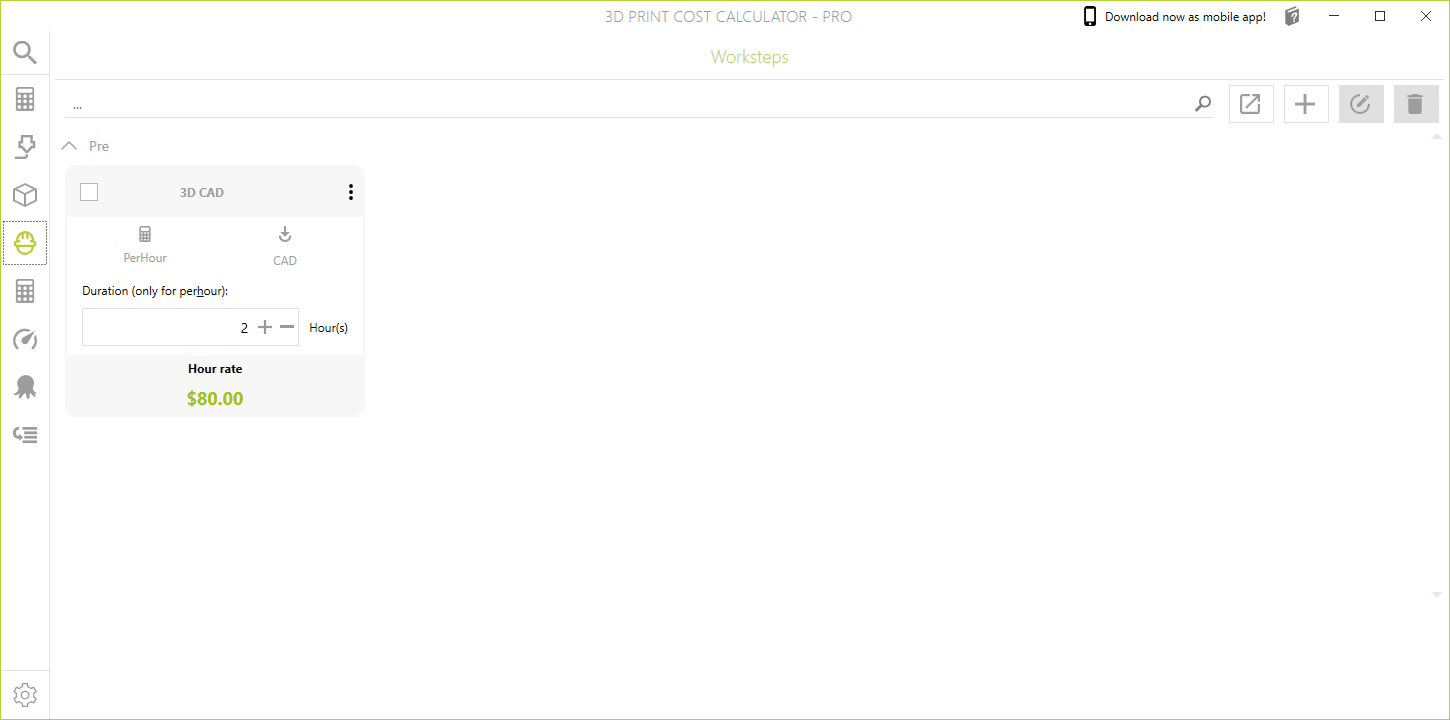 We differentiate the work steps into three main types of calculation.
per order
per piece
per hour
Define new work step
Es gibt zwei Möglichkeiten, wie du einen neuen Arbeitsschritt anlegen kannst. Entweder duplizierst du einen bereits vorhandenen Arbeitsschritt und änderst diesen ab oder du erstellst mit dem "extern" oder "+"-Button einen neuen.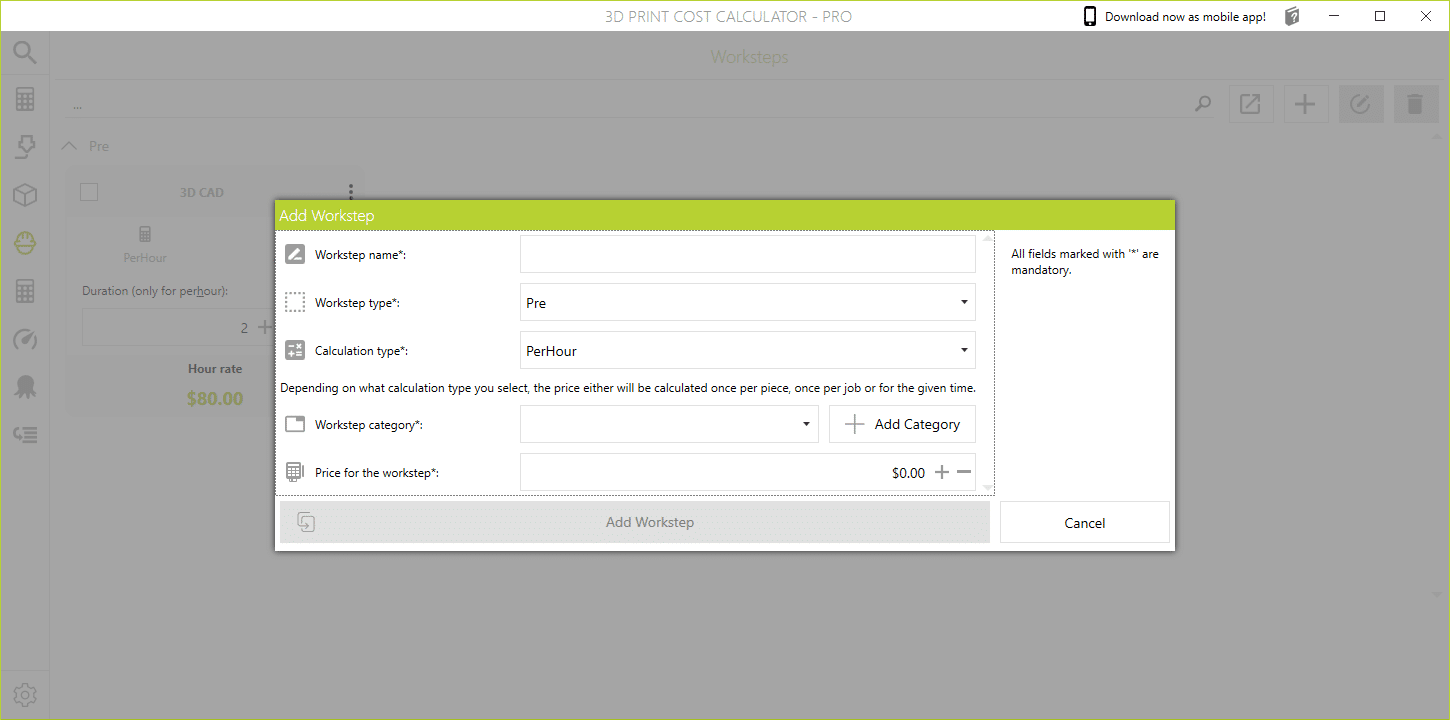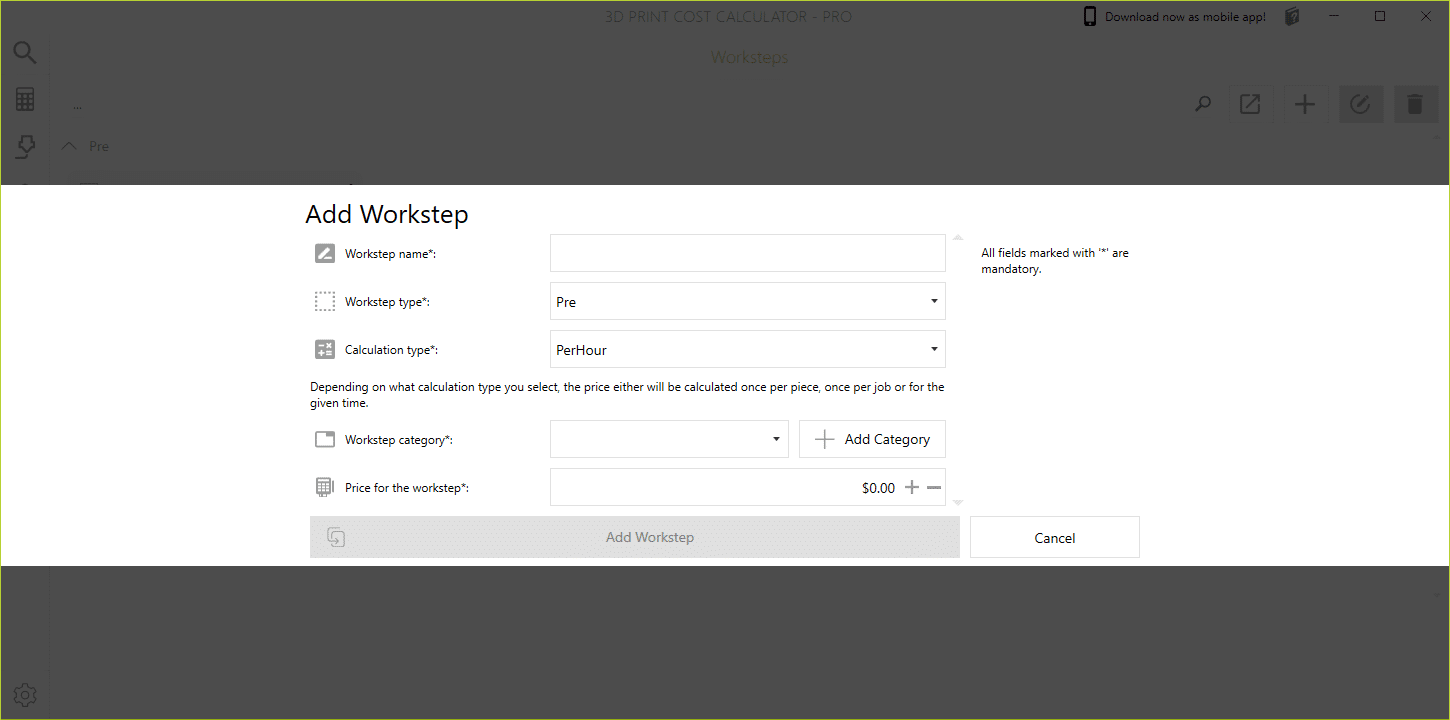 Mandatory information
Ein Arbeitsschritt benötigt mindestens folgende Informationen (in der Eingabemaske mit * gekennzeichnet).
Einen Namen
Den Typ des Arbeitsschrittes (Vor oder nach Druck, Sonstiges)
Berechnungstyp (Pro Stunde, Pro Stück, Pro Auftrag)
Eine Kategorie
Einen Preis
Steps for calculation
To find out how to use your work steps for your calculation, please visit our instructions for the 3D printing cost calculation module.