Available from
v1.1.4-beta
Manage your 3D printers
You can find an overview of all your 3D printers in the second tab, on the right in the main menu.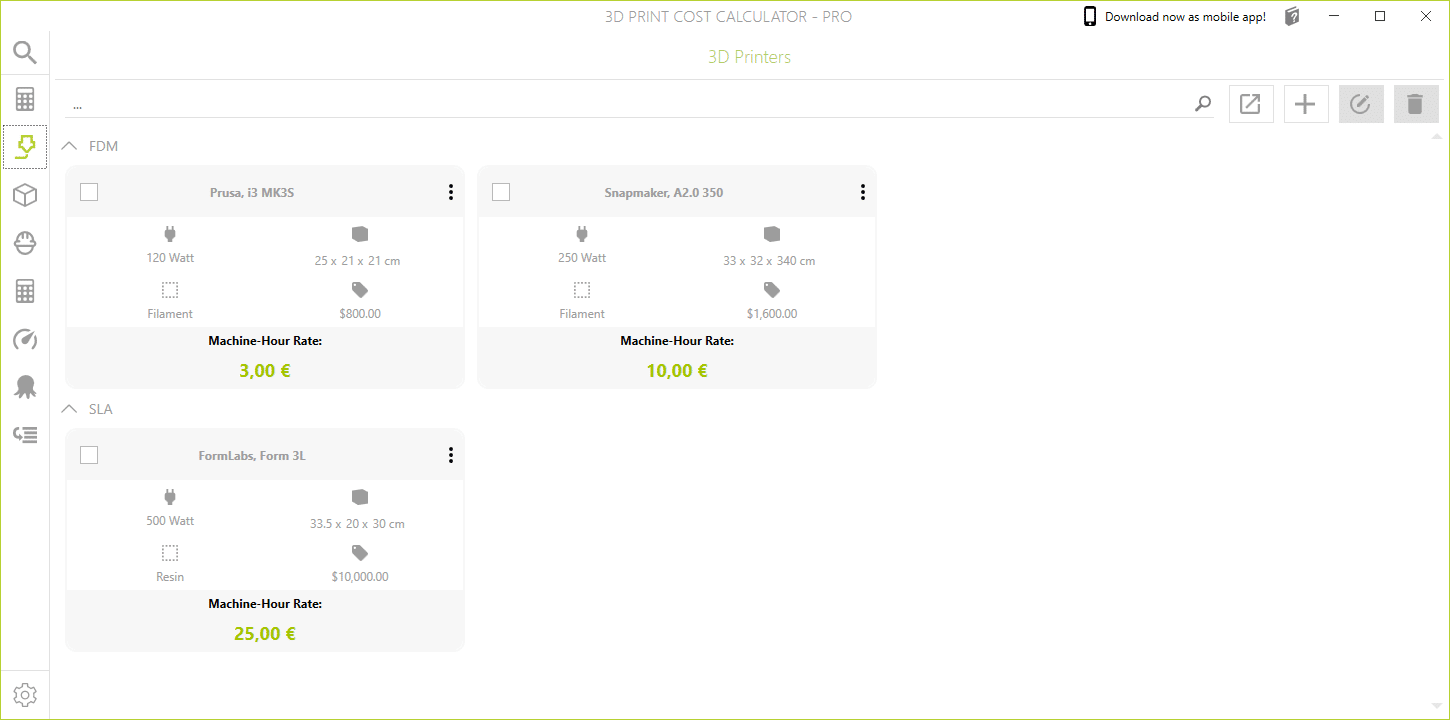 In this area you can create new 3D printers or edit, duplicate or delete existing ones. You can use the global buttons next to the search bar or the respective menu of the individual 3D printers in the list.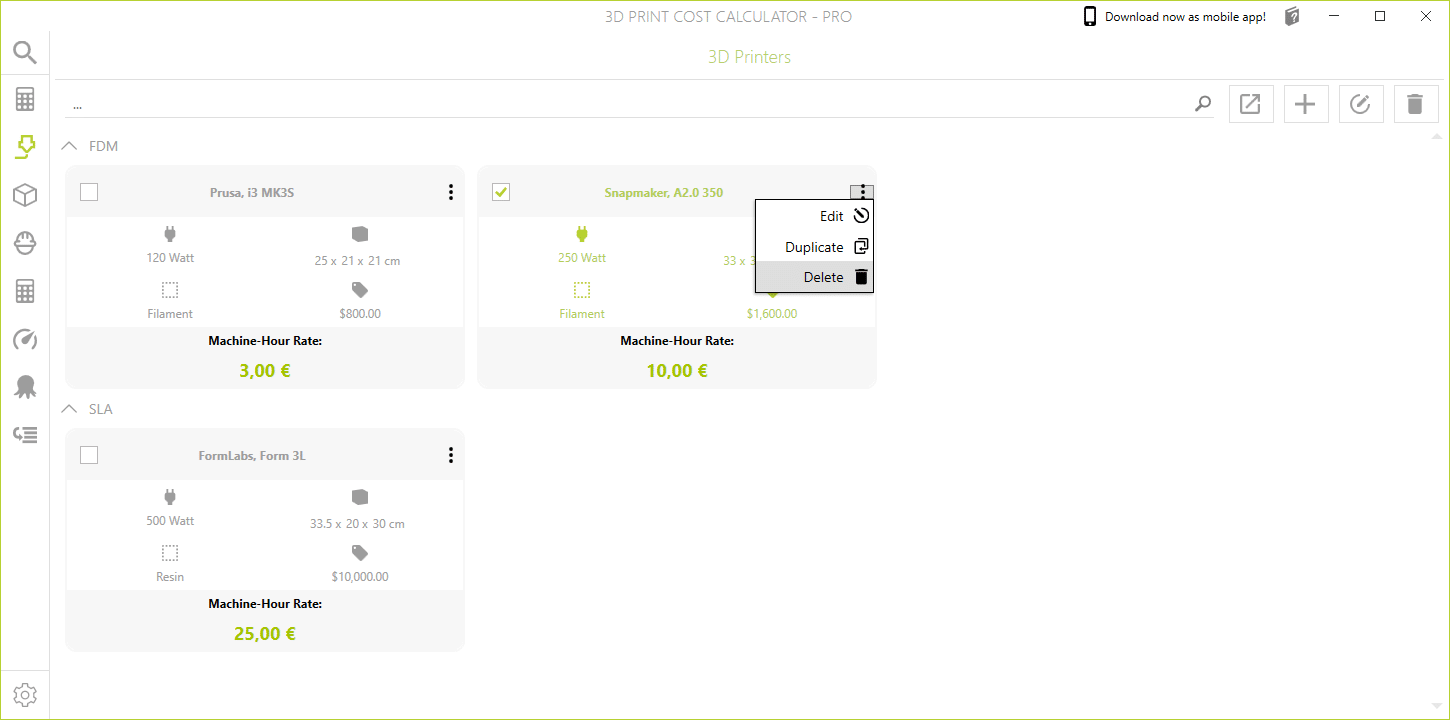 Create a printer
To create a new 3D printer in the tool, you can use the first two global buttons "External" & "+". The two input masks differ in that the external method still allows you to move the main window. Whereas the normal ("+") version as a dialog prevents moving.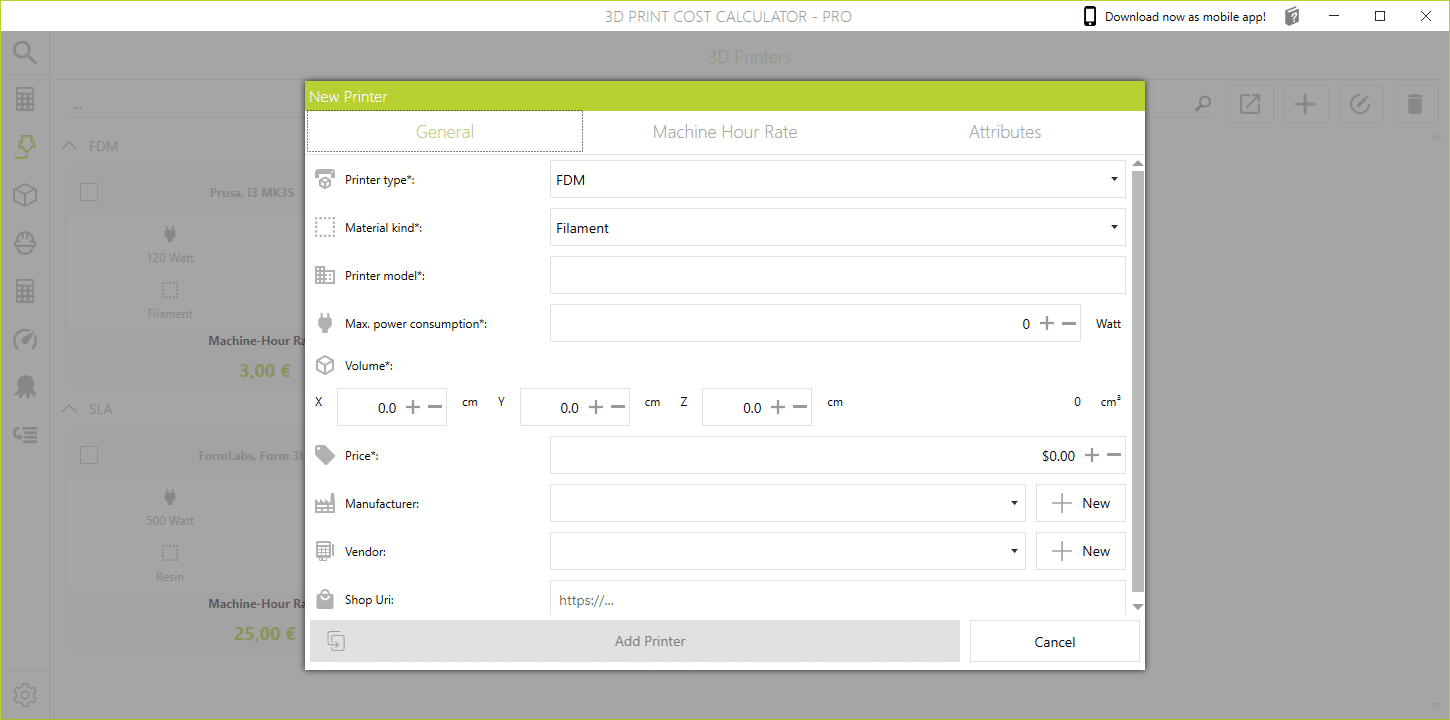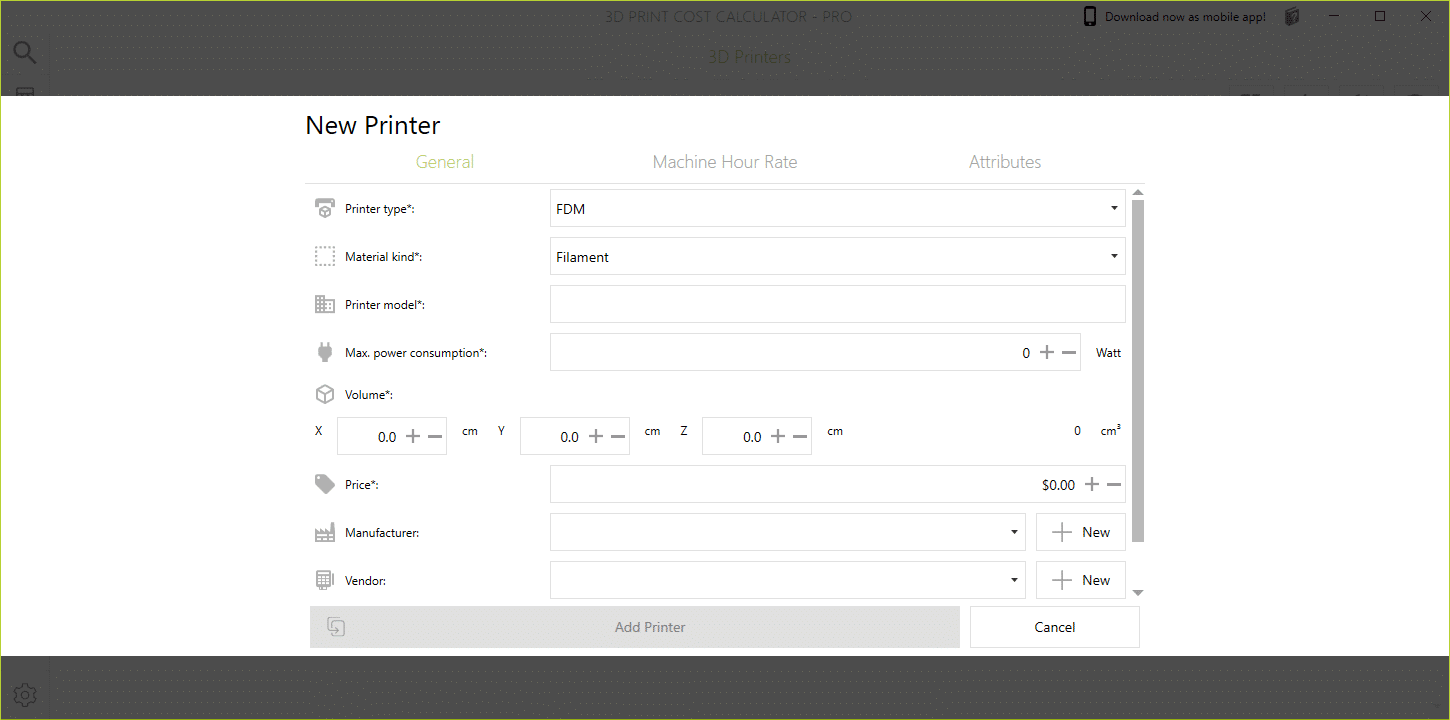 Mandatory information
A printer requires at least the following information (marked with * in the input mask).
Printer type (FDM, SLA, etc.)
Material type (filament, resin, etc.)
A model name (without manufacturer information)
Max. electrical power in watts
The size of the building space
The price
Alternatively, you can provide the following information.
Manufacturer
Machine hourly rate (fixed or calculation)
Custom Properties
Properties
These properties are used to describe printers. These have no effect on calculations or other functions.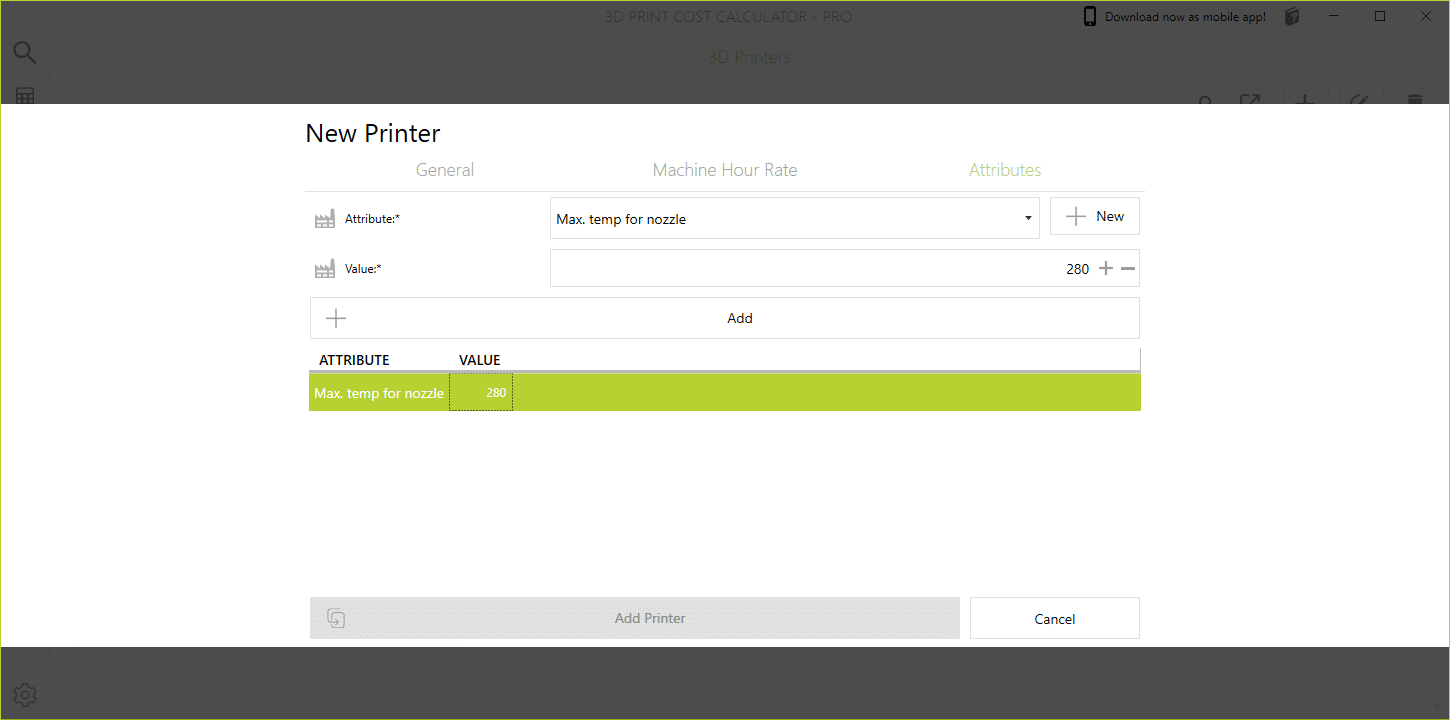 You can choose from predefined texts or create your own property names.