Manage your stuff
The tool also offers you the opportunity to create and manage frequently used materials.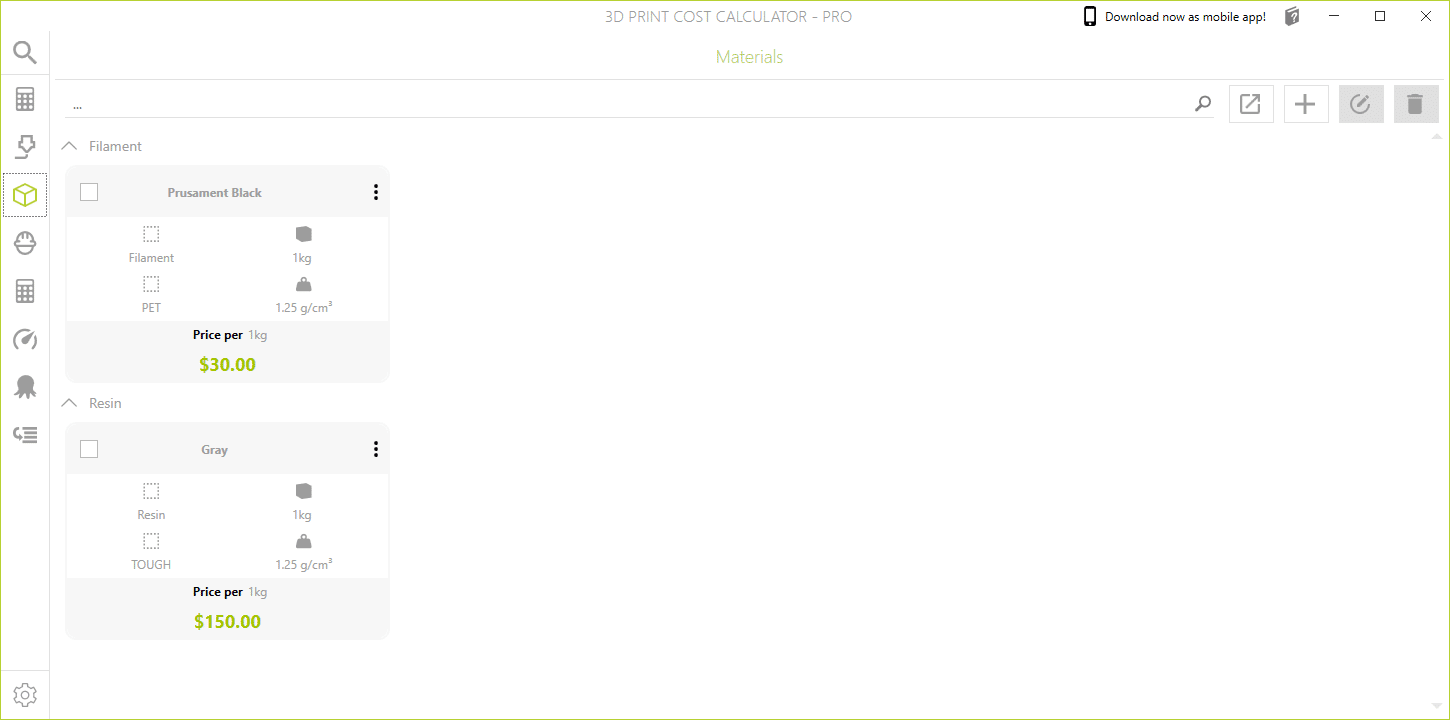 The view is structured like the view for the 3D printer management. The materials are automatically grouped by material type. To create a new material, you can either click on the first or second global button next to the search bar.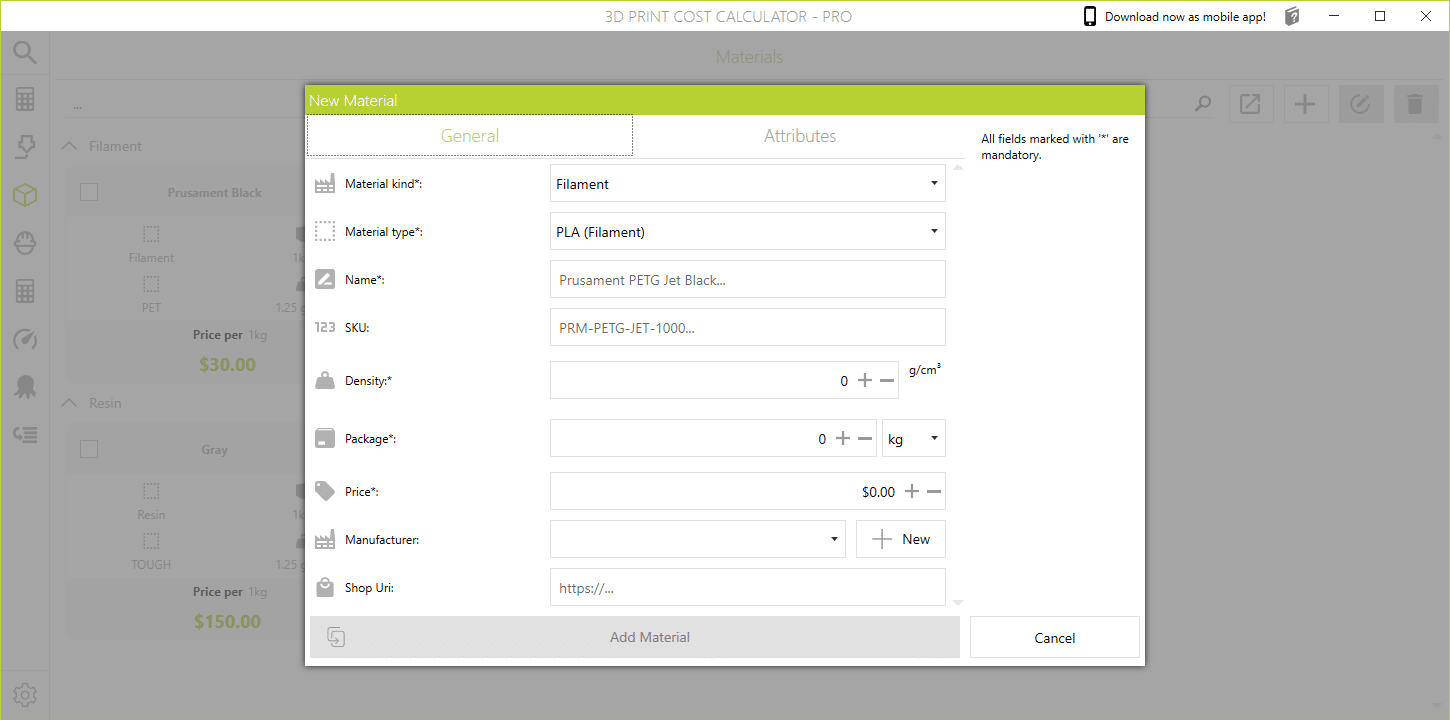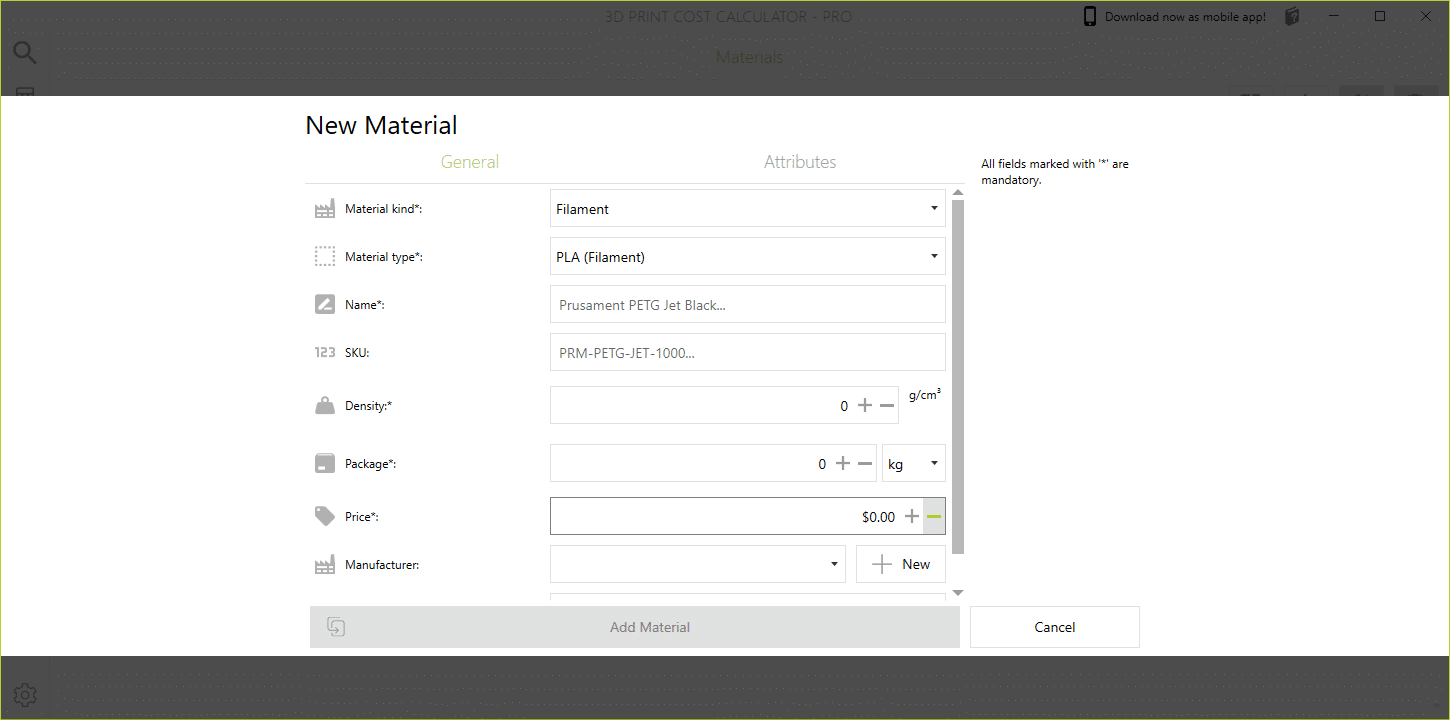 Mandatory information
A material requires at least the following information (marked with * in the input mask).
Material type (filament, resin, etc.)
Material type (PLA, PETG, etc.)
Designation
Density
Packaging size and unit (e.g. a 1 kg roll of filament)
Price
Alternatively, you can provide the following information.
Manufacturer
Link to the webshop of the material
Custom Properties
Properties
These properties are used to describe materials. These have no effect on calculations or other functions.