Translate WordPress
Home /
Translate WordPress
Translation of WordPress Plugins & Themes
Our translations are in line with the WordPress glossary for German translations.
With the help of PoEdit Pro we translate your plugin or theme into the German language as soon as possible (formal or standard). Just inquire about Fiverr!
Inquire now!
We will gladly make you a non-binding offer for the translation of your WordPress plugin or theme.
We take care of the approval at WordPress
WordPress Translation Guidelines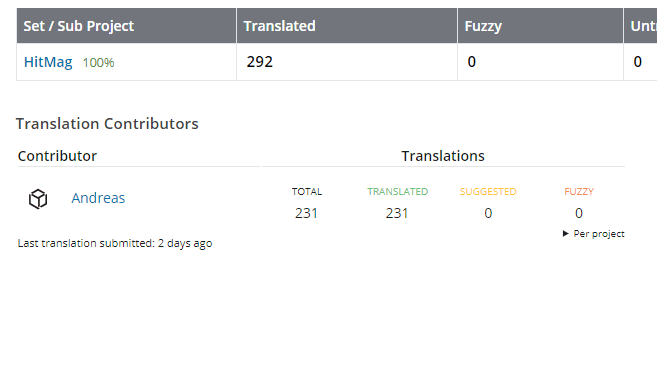 From the beginning to the end
We also take care of checking & approving your translation on WordPress.com. We are in constant contact with the saintly helpers of Polyglots and do our best for a quick approval!
Brief overview of the guidelines for a German translation
Important WordPress guidelines at a glance
We always stick to the German
WordPress Glossary
. This contains specifications for certain terms. A deviation in the translation is not allowed here.
Also very important is the
Style Guide
. This mainly includes design guidelines, such as using the correct quotation marks.
Order via Fiverr!
We also offer our translation services on the freelancer platform Fiverr! Have a look!
Already Translated Projects
49
Completed Translations
Your project is still missing?
What are you waiting for? Please contact us without obligation and we will send you an offer for your translation!
Verfügbare Deutsche Übersetzungen
Aus unserem Store
A security plugin for WordPress
WP Simple Firewall (Shield Security)
Our current project, the translation of the security plugin of One Dollar Plugin!

Integrated firewall
Block hack & login attacks on your website and prevent unauthorized intrusion!
Security Administrator
Protect important settings and actions of your website and allow changes and settings only to a security administrator!
User Sessions
Manage and limit the sessions of your users. Inactive users are automatically logged out and much more!
Shield Security
A complete security solution for your WordPress website! Thanks to us, now also in German! Download the security plugin for free from the WordPress repository!