Available from
v1.1.4-beta
Important notice
With version 1.1.4-beta, a lot has changed in the background of the tool. For this reason, it is recommended that you uninstall the previous version before installing the new version. Your settings will be retained!
Uninstall old version(s)
Since the tool has completely changed in the backend, it is imperative that previous versions are removed. Please also check the old installation path to see if there are any residues from the old version before you start installing the new one.
Important Your settings are retained when you uninstall!
Standard installation paths
For 64-bit systems:
"C:\Program Files\Andreas Reitberger"
For 32-bit systems:
C:\Program Files (x86)\Andreas Reitberger
Back up your settings
The tool automatically saves your old settings the first time you start the application. Since the new version accesses a new library, which is also used by our app, your settings must be updated.
This happens automatically. However, if you want to go back to an older version, the new settings will no longer work or your old settings will no longer be available. Please note the following section.
Restore backup
Das Tool legt die Sicherung unter "Backup/" ab. Den Einstellungspfad kannst du über die Tool-Einstellungen unter "App-Einstellungen" öffnen.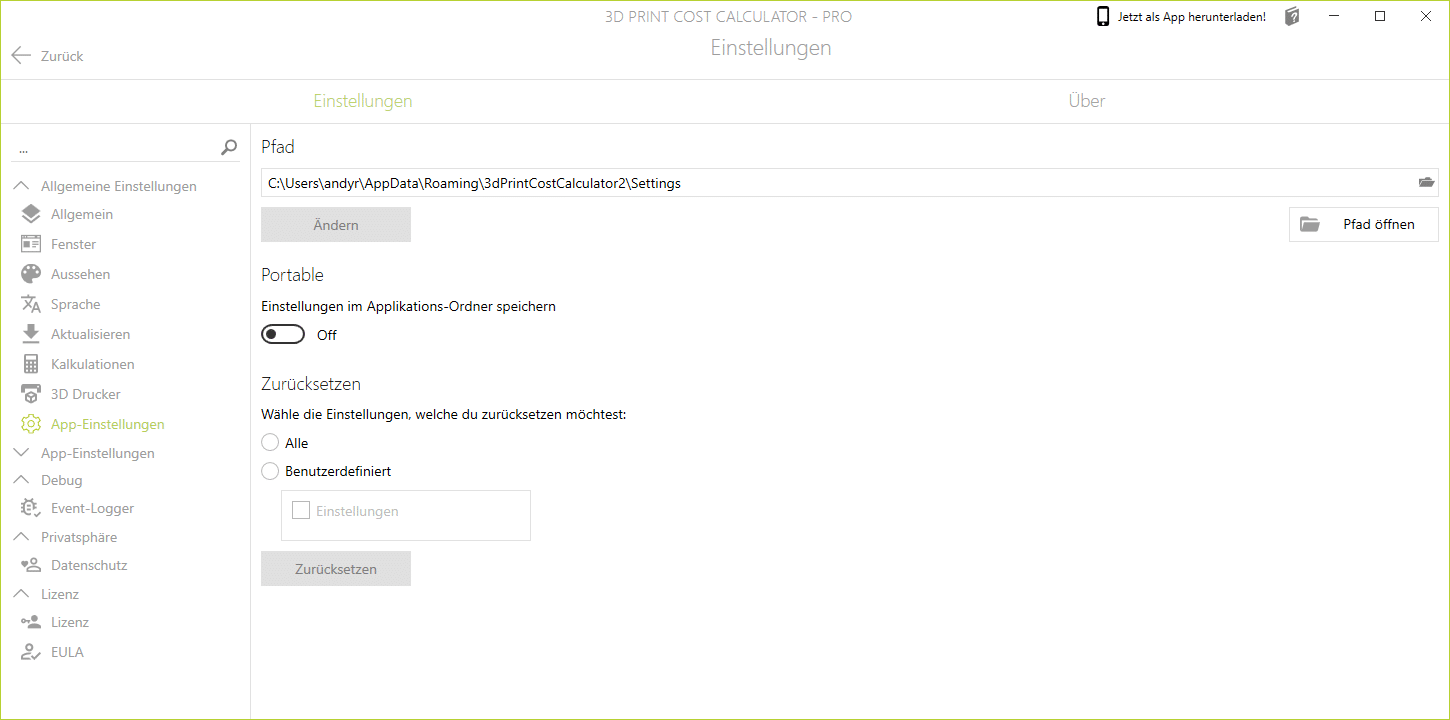 Wenn du auf den Button "Pfad öffnen" klickst, dann findest du den "Backup/"-Ordner.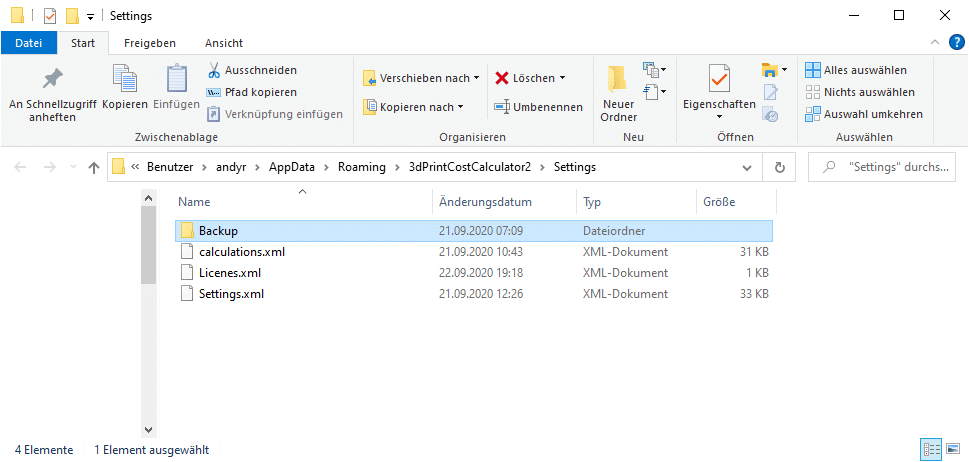 Overwrite the new backup file with the one from the backup folder and then start the older version of the tool.