Uninstall 3D printing cost calculator
We regret that you have decided to uninstall our software. We are happy to answer your questions and problems with our software. If you would like to tell us your reason , we would be very happy . This will help you to improve our software!
Important Your settings will remain after the deinstallation!
System-related deinstallation
Uninstall on Windows 10
If you are using Windows 10, you can simply uninstall the tool using the "Add or Remove Programs" system application.
Simply enter "Add or Remove Programs" in the status bar and select the system application.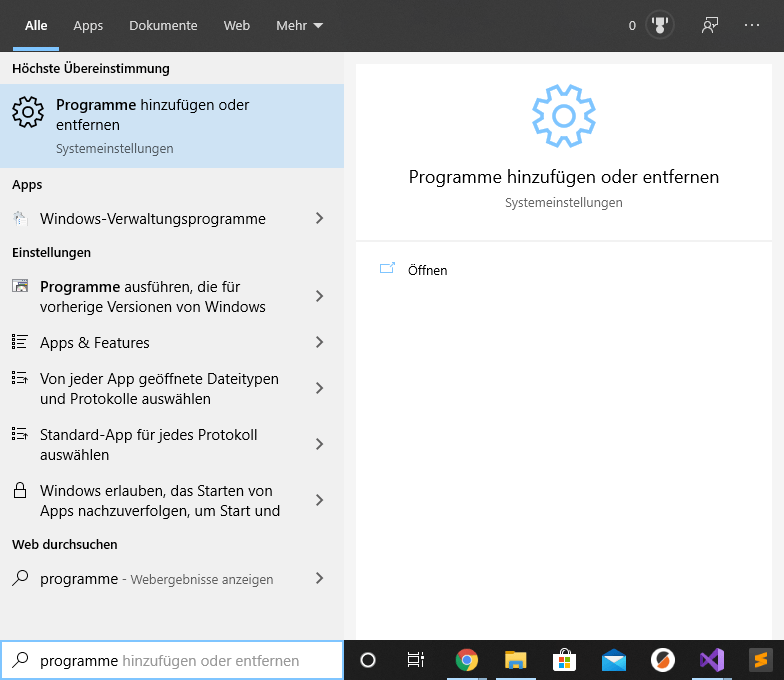 Then search for our tool "3D Print Cost Calculator 2.0" and click on "Uninstall".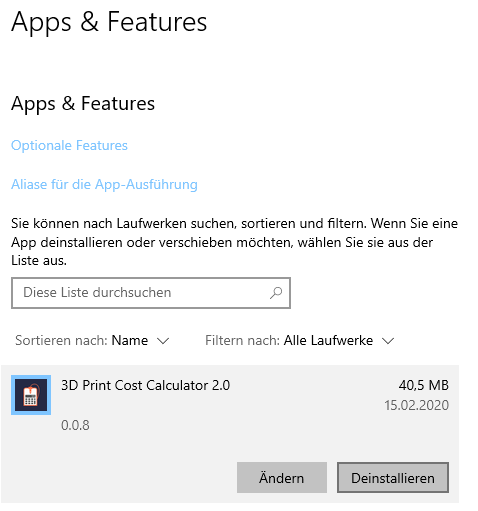 Deinstallation unter Windows 7 oder neuer
Wenn du unseren 3D Druckkosten-Kalkulator unter Windows 7 deinstallieren möchtest, gib einfach "Programme und Funktionen" in die Windows-Startleiste ein. Suche anschließend nach "3D Print Cost Calculator 2.0" und klicke auf "Deinstallieren".
Remove settings
If you also want to delete or reset your settings, we recommend that you do this in advance in our tool. To do this, visit the settings page and the "App settings" tab. Then select the settings you want to reset.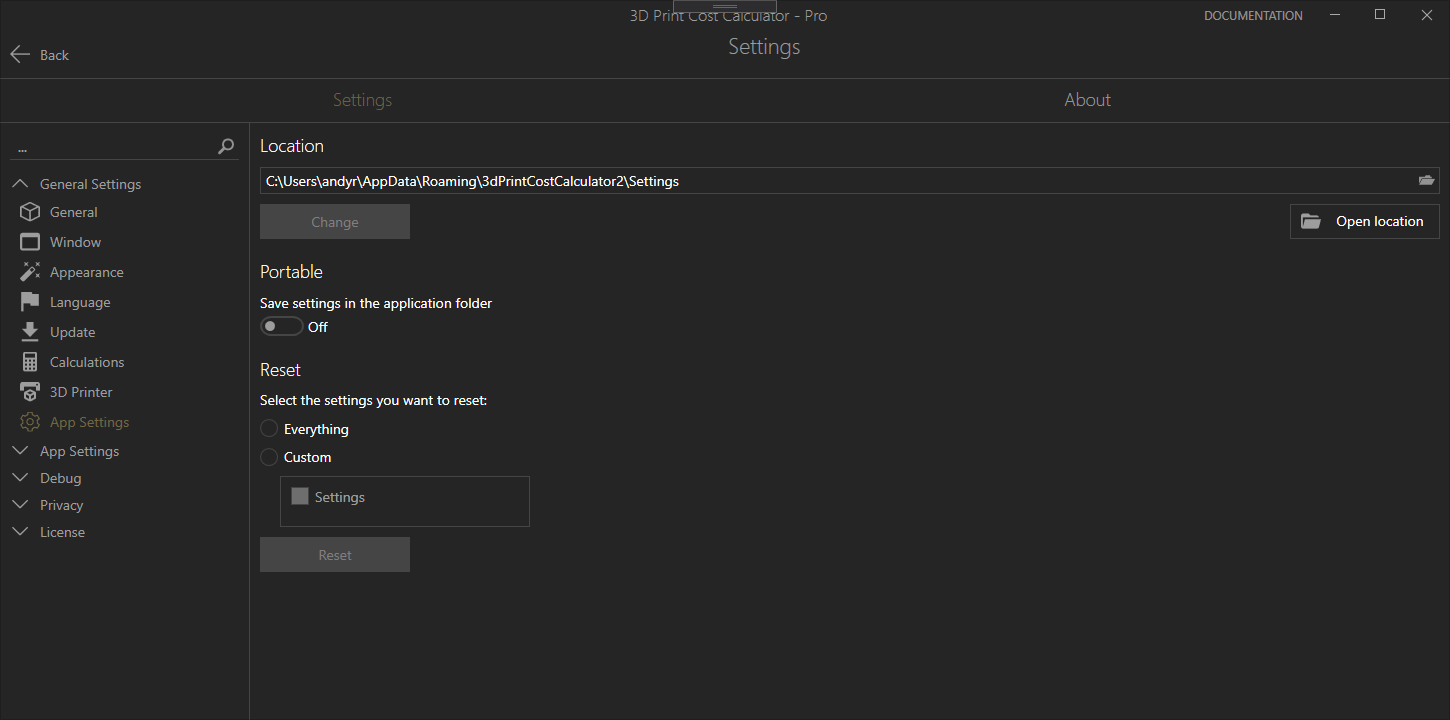 Here you can also open the storage location for your settings files using the "Open location" button.
Reinstallation
If you want to reinstall the tool after your deinstallation, you will find the instructions for Installation of our 3D printing cost calculator.