Durch modulare Entwicklung schnell und einfach zum Ziel! Viele Bestandteile sind schon vorhanden und müssen nur auf Ihre Bedürfnisse zugeschnitten werden.
Seit 2012 konnte ich Erfahrung im Programmieren von Windows-Tools und mobilen Spielen sammeln. Diese Erfahrung steckt gebündelt in unseren Modulen und Bibliotheken, welche wir für Ihr Projekt verwenden.
Wir verwalten alle Projekte in unserem PM-Tool. Dort können Sie stetig den Fortschritt Ihres Projektes einsehen, aktuelle Daten abrufen oder hochladen, Bugs & Tickets erstellen und verwalten uvm.!
Was Kunden über uns sagen
Feedback unser geschätzten Kunden.
Wow this is definitely the best translation work I've ever gotten from a Fiverr freelancer. Thank you so much for the great, fast, and high-quality work. I will definitely hire you again in the future multiple times. I gave him a job of over 7500 words to translate over a week(technical stuff - app translation with a PO file). he finished it after less than 24 hours, went alone to the app to make sure the translation is good, made the necessary changes and delivered perfectly the same day. Thank you so much!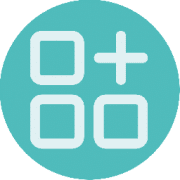 Translation of an ShopifyApp to German
Übersetzung von Shopify
Jetzt eine Nachricht senden
Senden Sie uns noch heute unverbindlich Ihre Anfrage!