3D Print Cost Calculator
Home /
3D Print Cost Calculator
Calculate your printing costs correctly!
Use our windows tool to calculate your print job!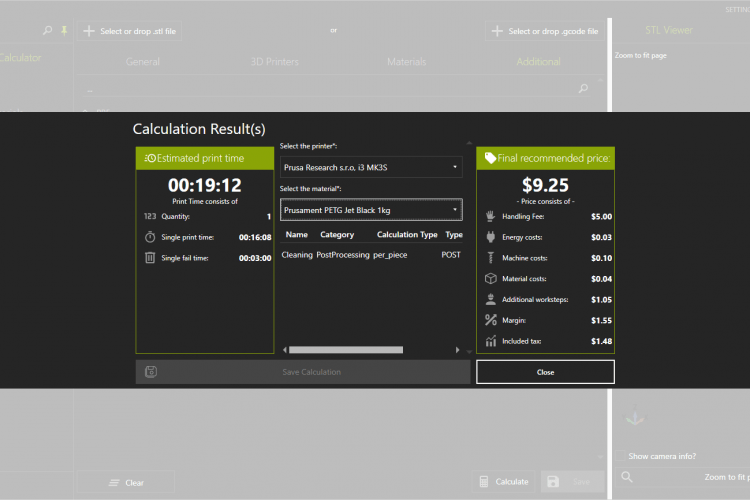 The best price
Calculate your price as accurately as possible and give you a precise overview of the distribution of costs!
Features
The most important functions at a glance!
Localized
The software is available in German and English for now. We will add further languages time by time. If you want to help us on that, get in touch with us!
Printer Management
Organize and manage your printers. Just select the wished printers for your calculations easily later.
Material Management
Add the most used materials and select them for your next calcualation effortlessly!
Machine Hour Rate
You can calculate your machine hour rate directly in our tool and assign it to your printer(s).
All important Parameter
Calculate the price as accurately as possible. In addition, our tool offers a variety of parameters, which contribute to the calculation of the total price!
Design
Design the user interface according to your taste!
3D Preview for STL Files
If you use an STL file as the basis for the calculation, it can be displayed directly in the tool.
Portable
The software does not need to be installed and is completely portable (doesn't apply to the current beta version!)
Save & Export
Save and export your calculation to later access it again
No Internet Connection needed
Our tool does not need an internet connection. You can do your calculations anytime, even offline.
Drag & Drop
Simply drag your Gcode or STL file into the calculation form! We automatically determine the important data such as volume, printing time, etc. (depending on the format)
Kostenlos für Privatanwender
The best part? The software is completely free for you as a private user!
Currently available languages
Available languages

German
Translated by Andreas

English
Translated by Andreas

French
Translated by Sébastien
All sections at a glance
All important sections are organized in the tabs below.
Manage all your printers in the "3D Printer" tab. There you will find all the important information, such as the machine hourly rate, the max. power consumption, and much more
Manage all your materials in the "3D Print Materials" tab. Here you can see all the important information, such as the price / packaging unit, the kind & type of material and much more. Furthermore you can also order the "Re-order" button right now!
Of course, printing alone is not enough. That's why you can manage your additional work under the "Additional worksteps" tab.
In the "Machine Hour Rate" tab you can directly calculate and allocate the costs per hour for your 3D printer. Nice, isn't it?
Manage all your 3D Printers
You can add and manage each of your printer in the tool!
All your printers at one spot!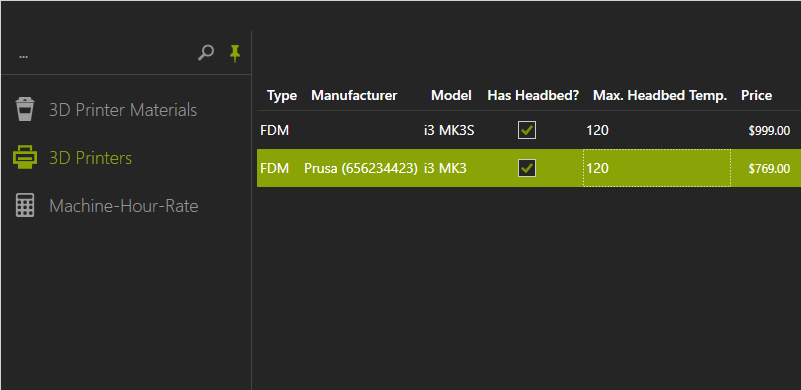 Organisiere all deine Drucker in der 3D Drucker-Übersicht
Advantages
Overview of all your printers
Quick use for your calculation
All important information at one glance (price, machine hour rate, and many more)
Your personal material overview
Manage all your materials in the Materials Overview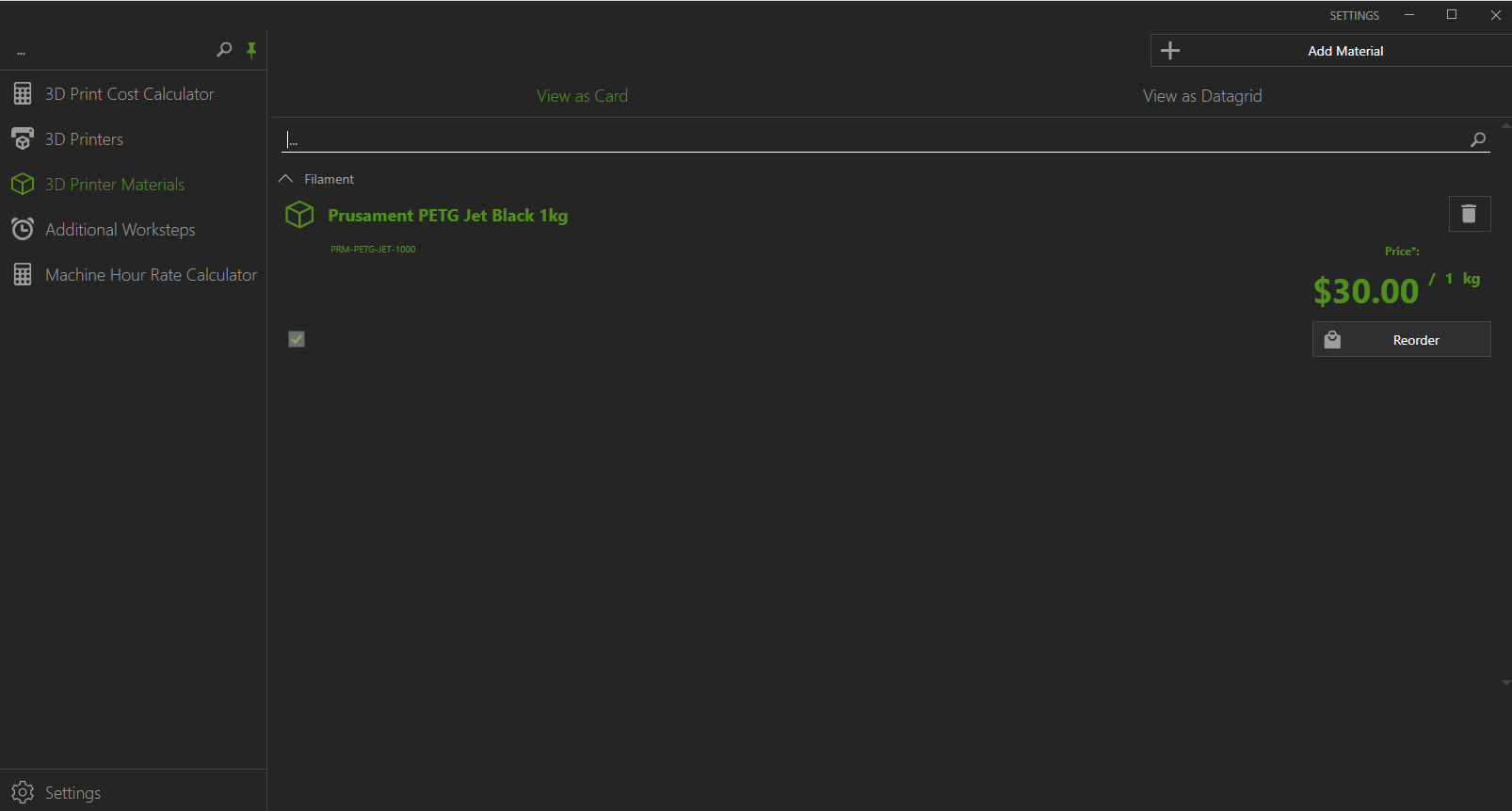 Overview
Quick overview of all available materials including price
Fast selection
You can select created materials directly for the calculation.
Reorder
Simply reorder by clicking on the "reorder" button directly from the overview (if maintained)
Your calculator, your design
Put the look of your calculator as you like.

Your personal touch
Choose your favorite colors from the given colors and design the tool as you imagine it
Design your software according to your wishes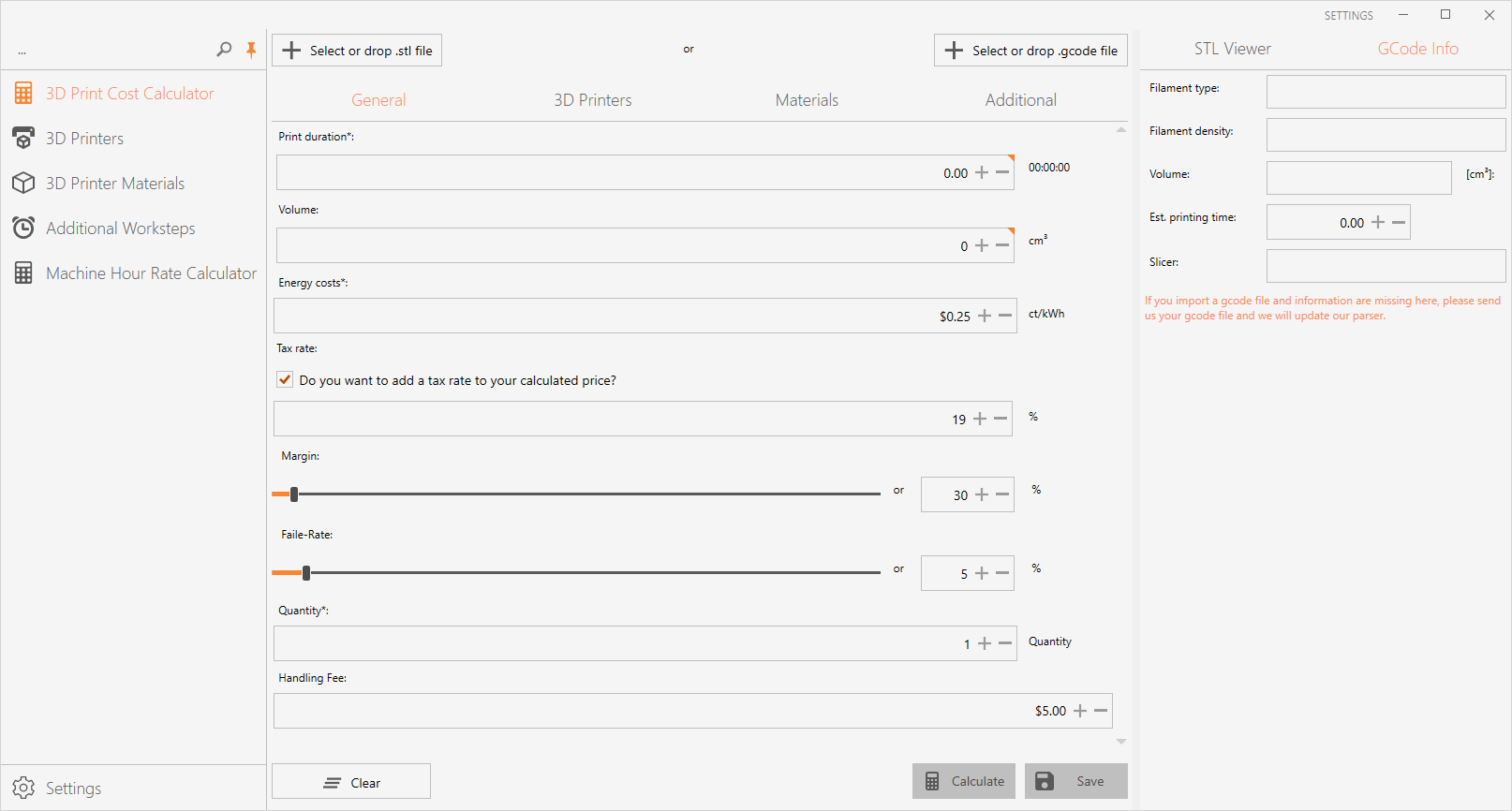 Under the settings you can define both the theme and the accent color.
GCode Parser
With the new GCode parser, you can simply load your GCode file and the tool will automatically detect print time and filament volume.
Currently supported Slicer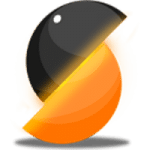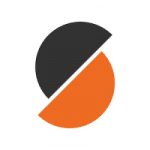 Your slicer is missing?
We are open to every slicer. Just send us a gcode file from your favorite slicer and we'll do the rest
Download now for free
Convinced? Then start directly with our free version or choose one of the Pro versions below!
These features are only included in the Pro version
Features of the Pro version
Save and load calculations
Put your calculations as a file to load and edit them later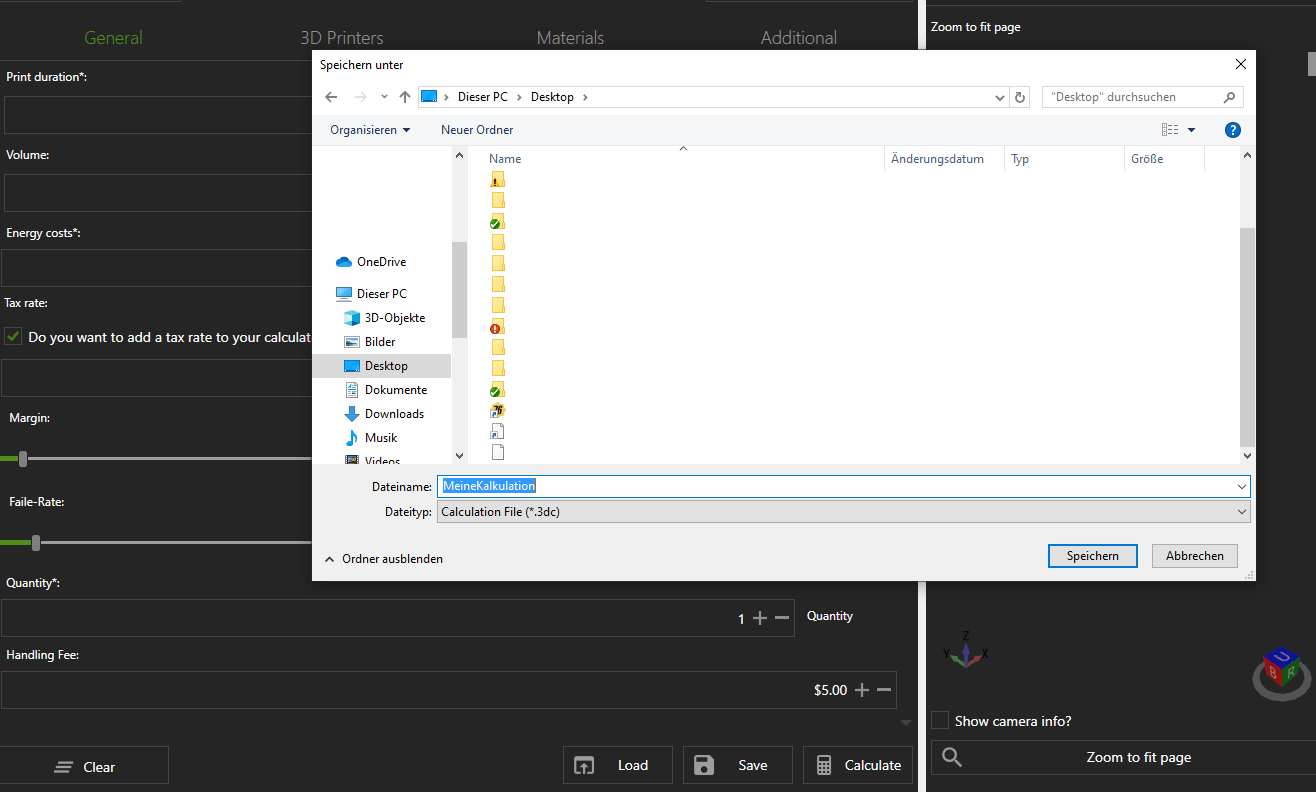 Save encrypted
Our own calculation file (* .3dc) is always encrypted before saving.
Additional work steps & activities
Define various additional works for your 3D print job
Not only the 3D printing is relevant ...
It should also the additional steps, such as cleaning, removing support structures and much more. to be taken into account, right?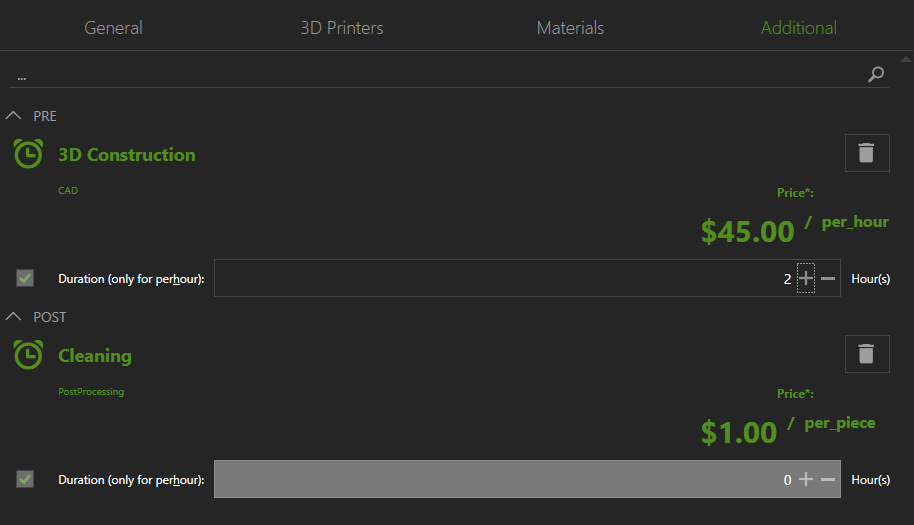 Calculate the machine hourly rate
Calculate your machine hourly rate directly in our tool.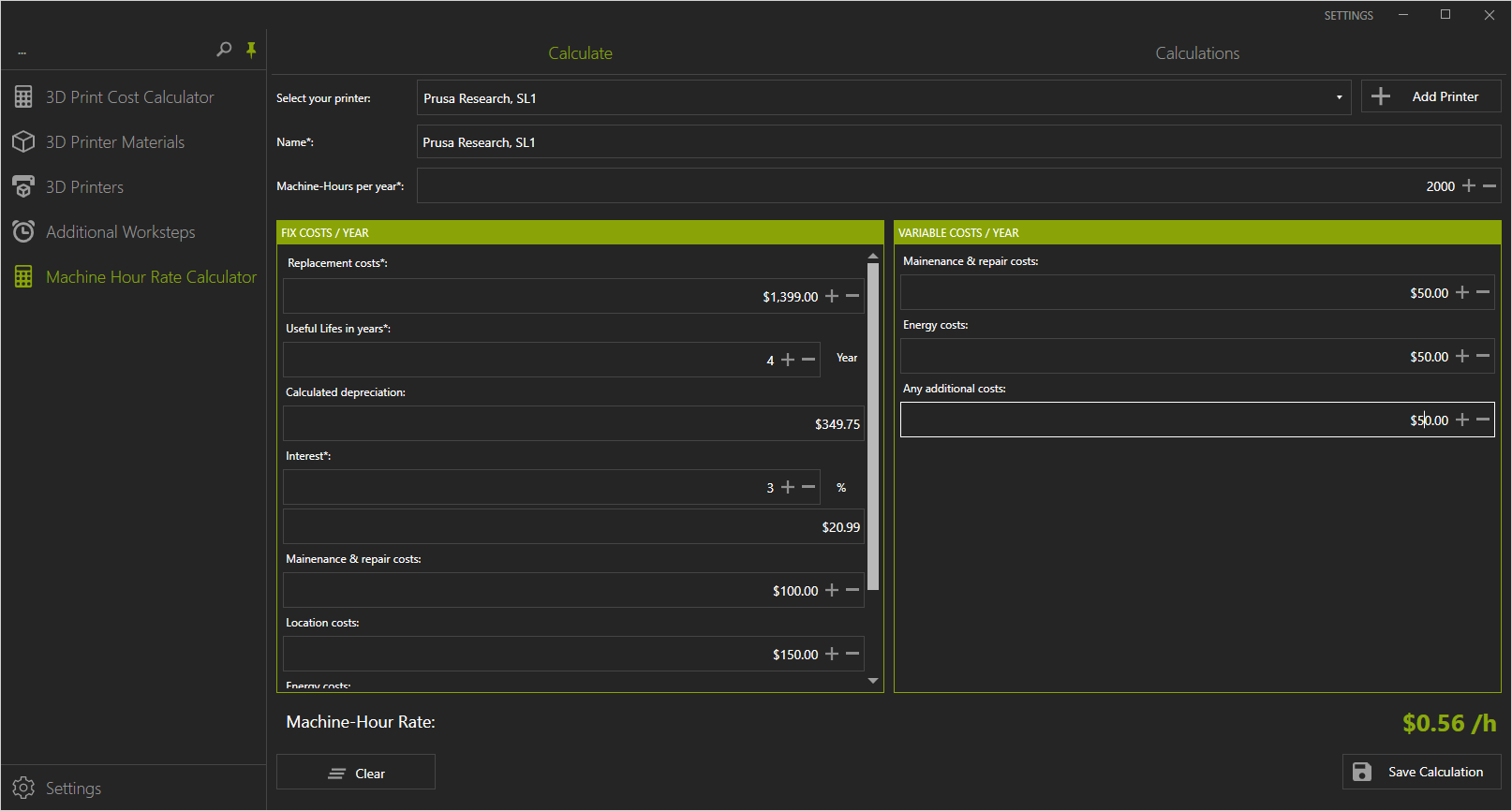 Real-time calculation
The price is automatically adjusted and recalculated with every change. You can see the result in the lower right corner of the calculation window.
Assignment
You can assign the calculated machine hourly rate directly to a 3D printer.
Integrate Repetier Server Pro
Connect the calculator with your Repetier Server Pro and send your Gcode directly to your server!

Access to all Pro features
Installation and use on a Windows computer
No simultaneous installation and use on different devices
Recommended Plan
Access to all Pro features
Simultane Installation und Verwendung auf 10 Windows-Computer
Access to all Pro features
Simultaneous installation and use on 3 Windows computers
Your opinion is in demand!
New functions & suggestions for improvement
You have an idea?
You have found something that is missing in our calculator? Or you have an idea how to do something better? Then write us now!
You are looking for help? Have a look at our documentation!
Documentation
Go to the documentation
You need help with our product? Check out our documentation page!
All used additional packages in the overview
Attributions & Licenses
You always see which third-party packages we use in our tool. You will also find a corresponding license.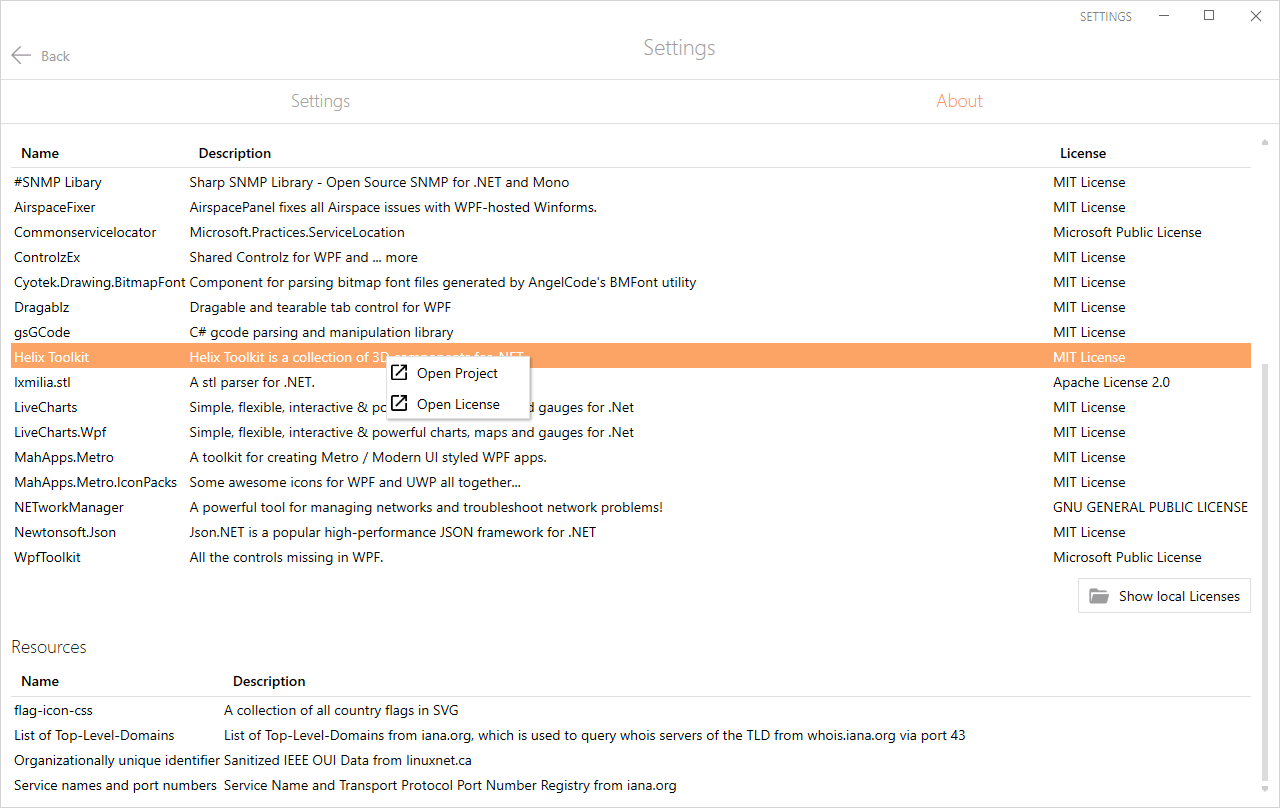 End User License Agreement
Our EULA (End User License Agreement)
Open & read our End User License Agreement. You will also be asked to read and agree when starting the application.
Version 0.0.1-beta - 2019-11-01
First release of the trial version
Version 0.0.2-beta - 2019-11-02
Fixed: Added missing translations for 'Validators'
Fixed: GCode parser crashes when filament density was 0
Fixed: Unfinished settings system (Slicer, Simplify 3D) hidden from the settings
Fixed: Currency symbol was loaded incorrectly, or always displayed '$'.
New: French translation added (Thank you to Sébastien for your support!)
Version 0.0.3-beta - ausstehend
New: Repetier Server Pro Dashboard - All important information at a glance
New: Updated french localization
New: Gcode file chooser for calculations
New: New "Name" field for the calculation
New: New feature to accumulate more calculations to an offer
Fixed: Repetier Server Pro settings didn't save, if nothing else had changed before
Behoben: Bei "Maschinenstundensatz"-Berechnungen funktioniert der "Löschen"-Button nicht
Geändert: Minimum dotNet-Framework-Version auf 4.5.2 erhöht
Geändert: Eingabemasken gesäubert und neu angeordnet
Geändert: Fehler-Abfang für Dialoge hinzugefügt