Available from
v1.3.0-beta
Find log file
The tool writes a log file for each session. This is overwritten each time the application is started in order to avoid unnecessary data accumulation. The log file is located under the following path (copy and paste in Explorer).
C:\Users\%USERNAME%\AppData\Local\3dPrintCostCalculator\Log
In the event of problems or crashes when starting, useful information can be found here that contributes to quick error identification and troubleshooting. If problems occur with the application, please attach this file.
Event Viewer (Windows)
If the cause of the crash cannot be found in the log file, a look at the Windows event display can provide useful information.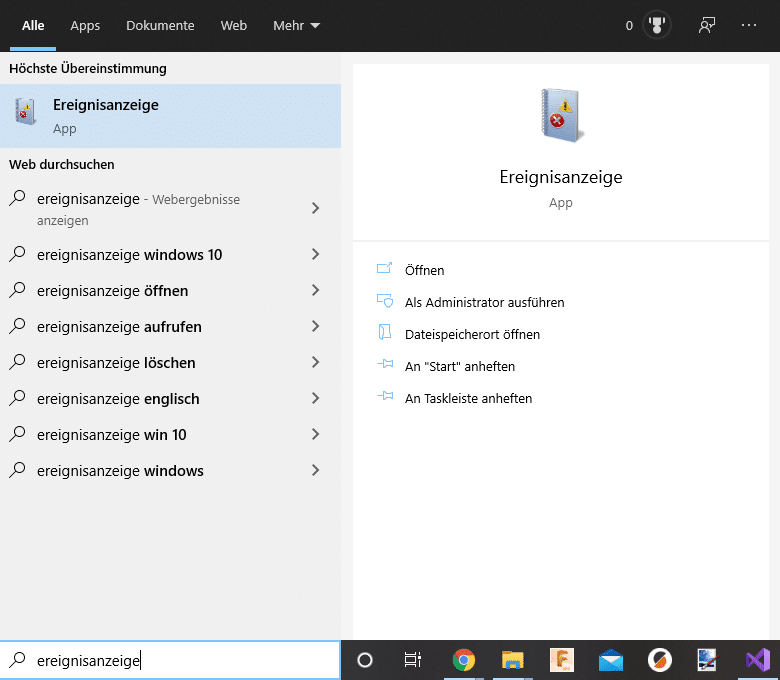 Under "Windows Logs" and "Applications" you will find all events related to installed applications. If there are errors in connection with the "3dPrintCostCalculator2.exe", then this information is also attached to the support request.