Available from
v1.0.0-beta
The demo mode
The demo mode allows you to try out the app without needing an active connection to an OctoPrint server. By activating the demo mode, you are shown static content instead of live data from your server.
Please note that the demo mode cannot simulate all functions of a real server. The reason for the introduction of the demo mode was to give the employees of Apple Inc. a possibility to be able to verify the app even without an active server.
Activate and deactivate
When you start the app for the first time, you can either create a live connection to your print server or start the app in demo mode.
Activate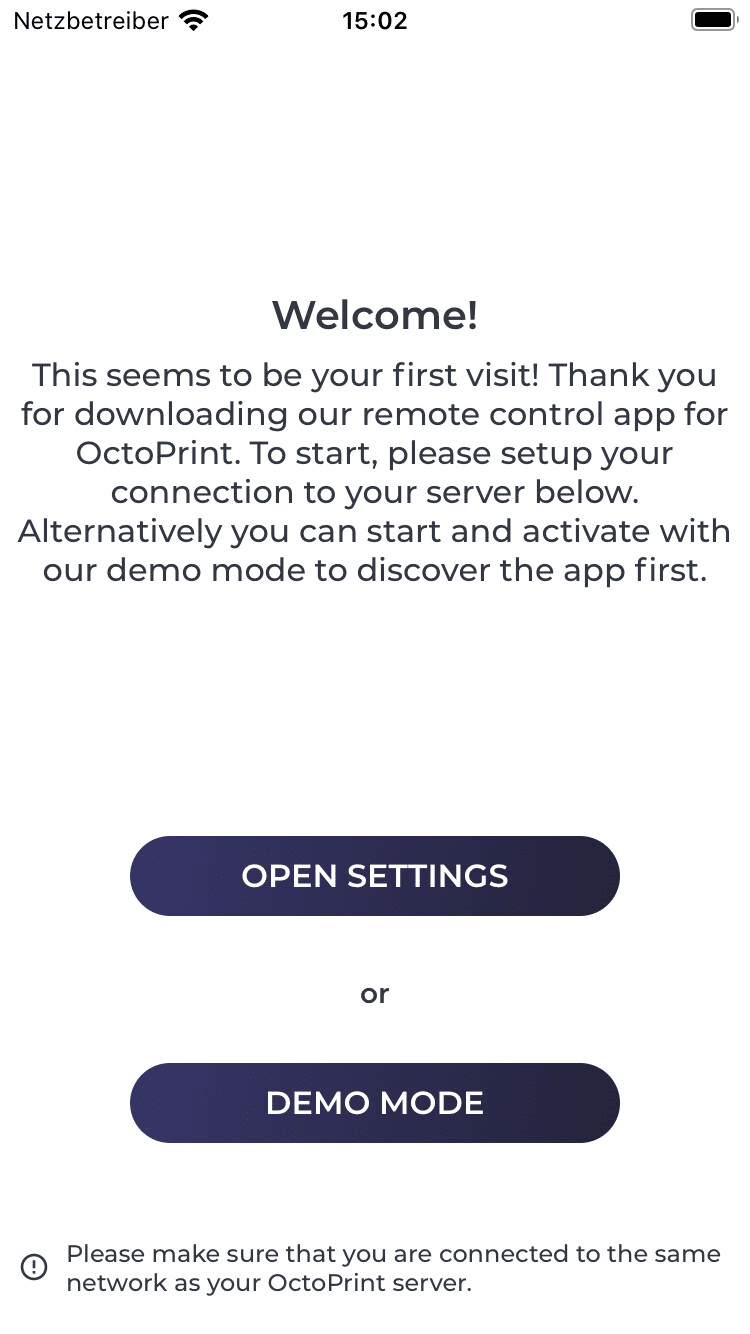 You can activate the demo mode by clicking on the "Demo mode" button. After successful confirmation, the dashboard with static demo data appears.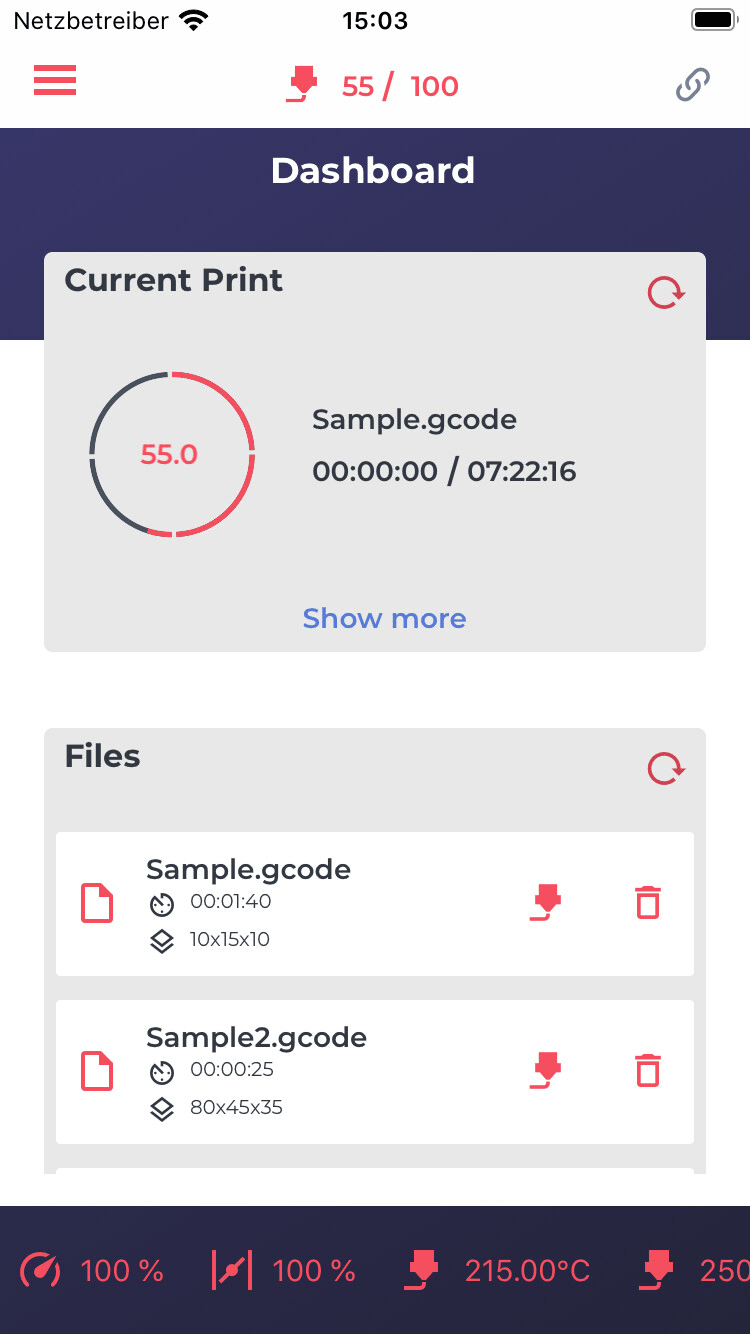 Deactivate
To deactivate the demo mode again, visit the "Settings" page via the main menu.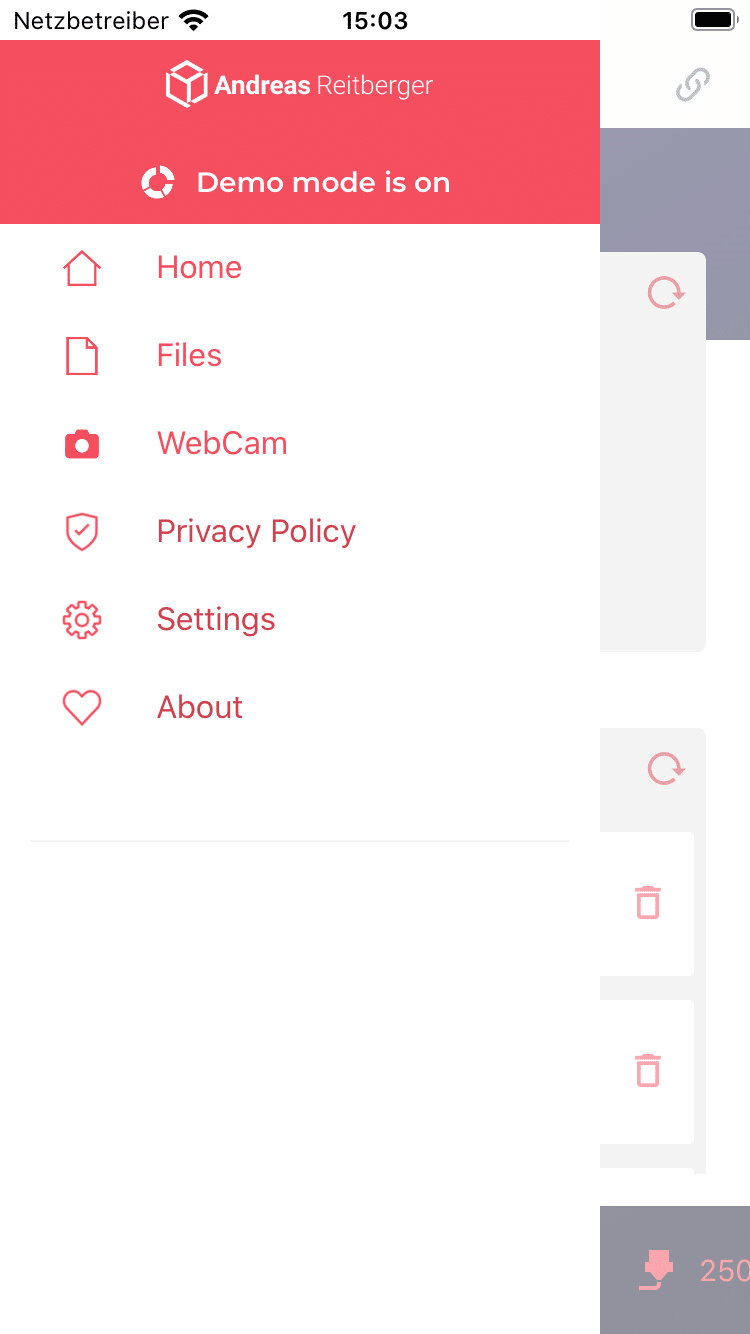 Then you will find the mode switch at the top of the settings.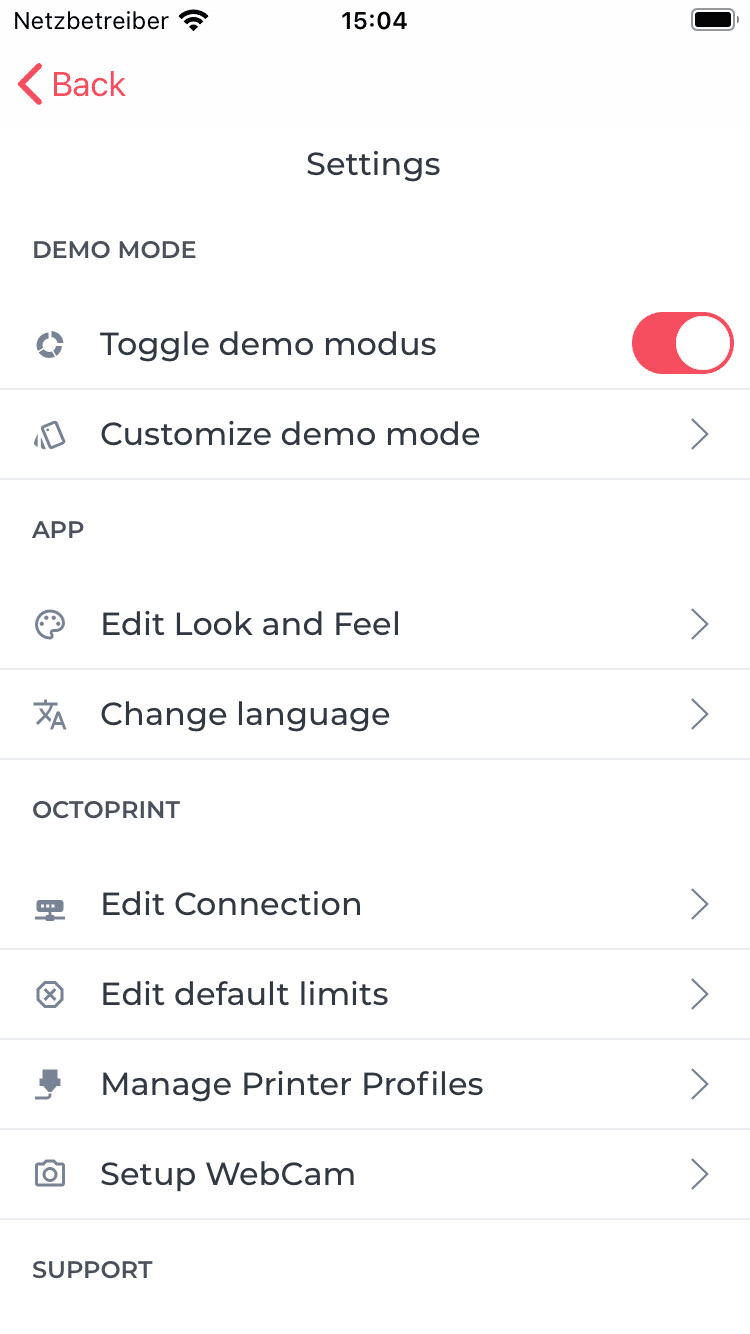 Customize demo content
You can make certain adjustments to the mode. All adjustments can be found in the settings under "Customize demo mode".