Available from
v1.0.4-beta
Export calculation
Um eine Berechnung zu exportieren, besuche den "Kalkulationen"-Reiter im Hauptmenü und schiebe die gewünschte Kalkulation nach links und klicke das "Datei"-Symbol. Alternativ klicke direkt auf das "Datei"-Symbol im Kalkulationsergebnis um den Export zu starten.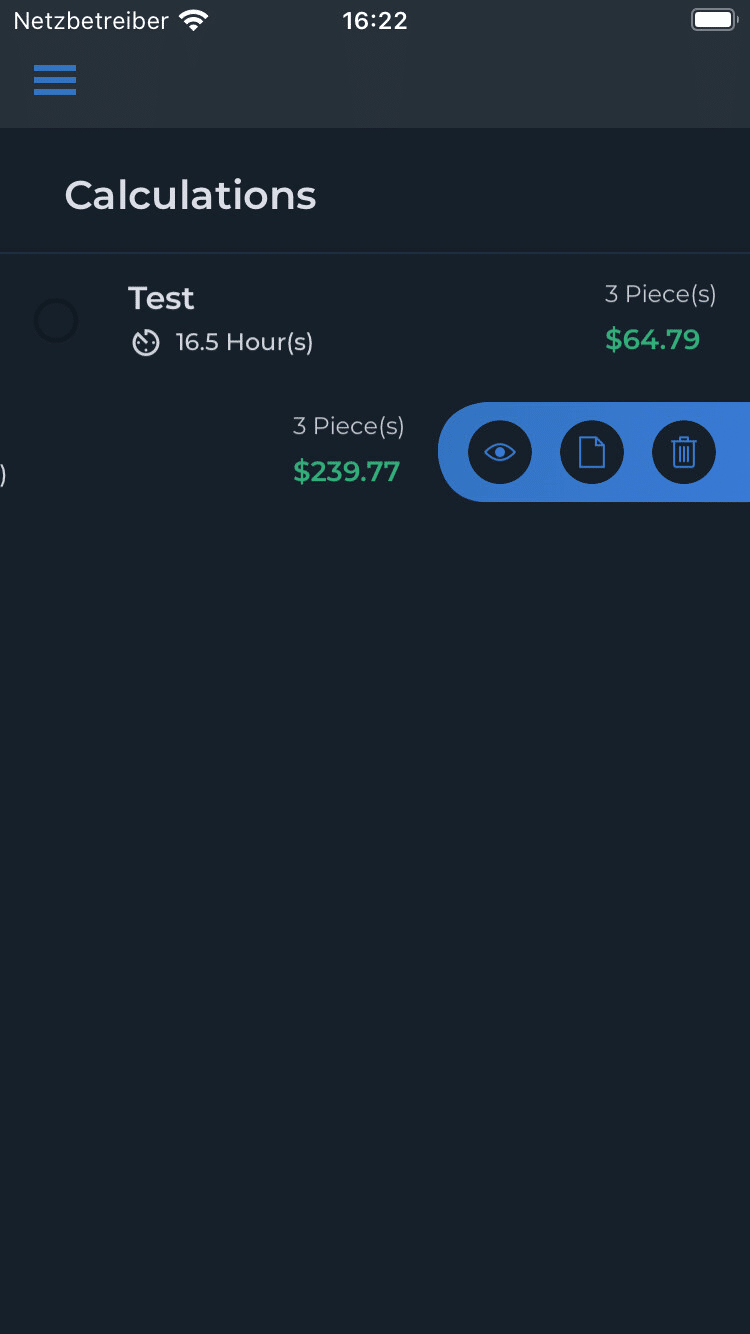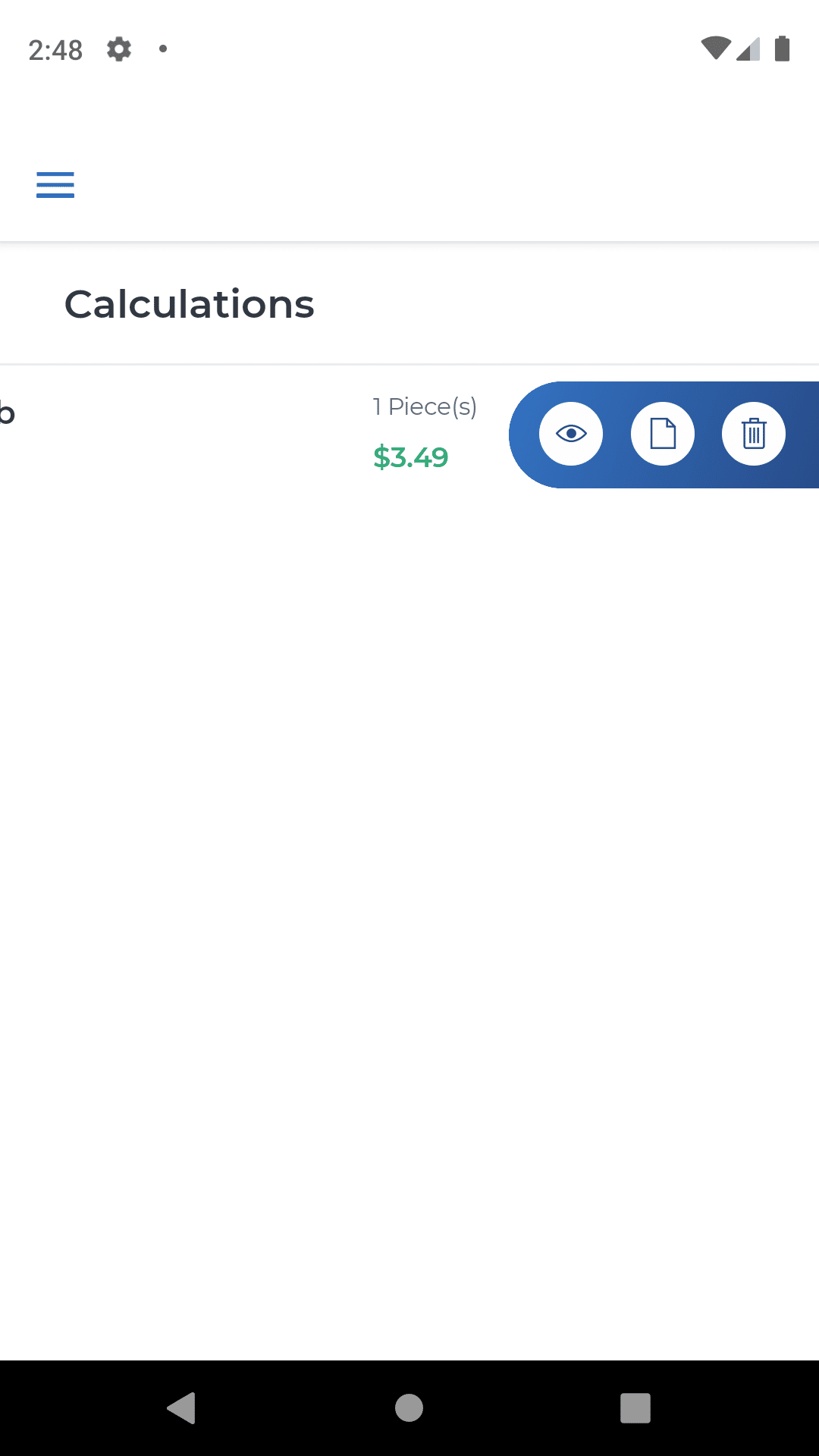 Export konfigurieren
You will then be taken to the export setup page. There you can adjust the following settings.
Select a customer
Whether to show the date
Whether to show the diagram
We'll define other customization options here. Do you have an idea? Let us know.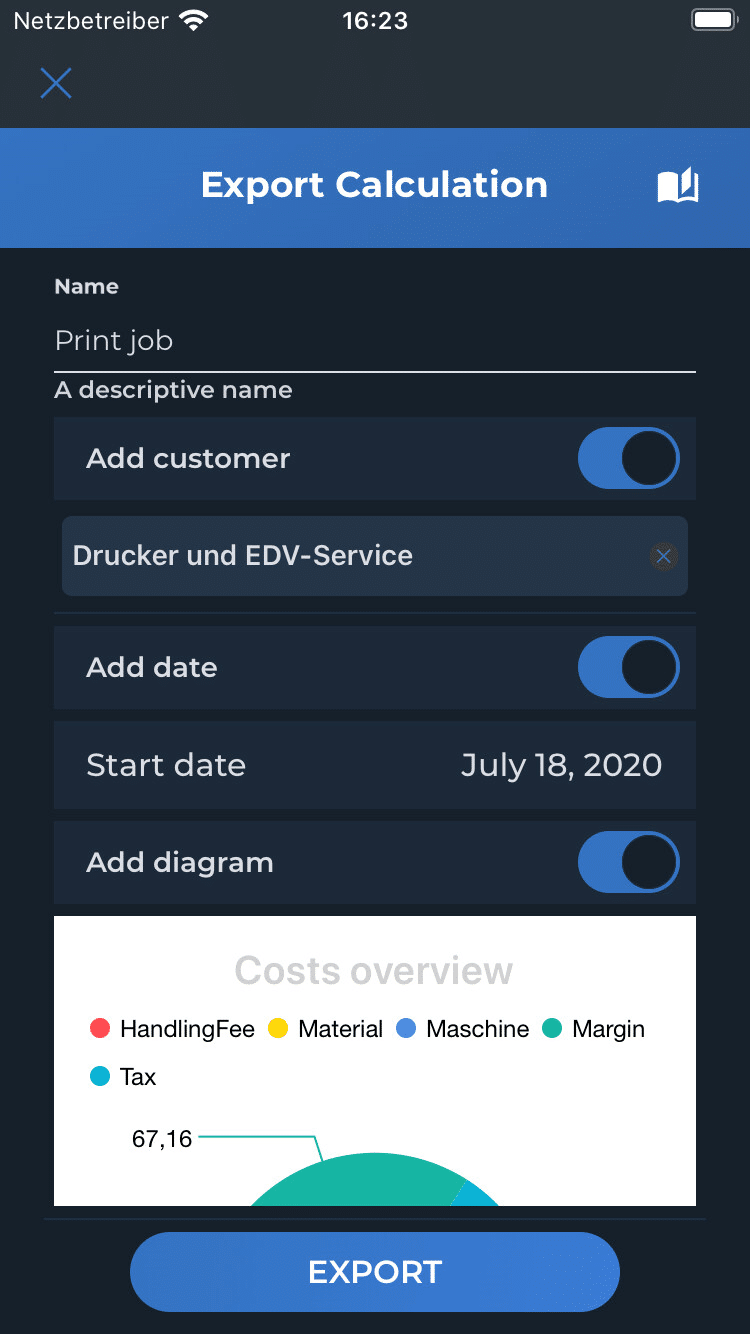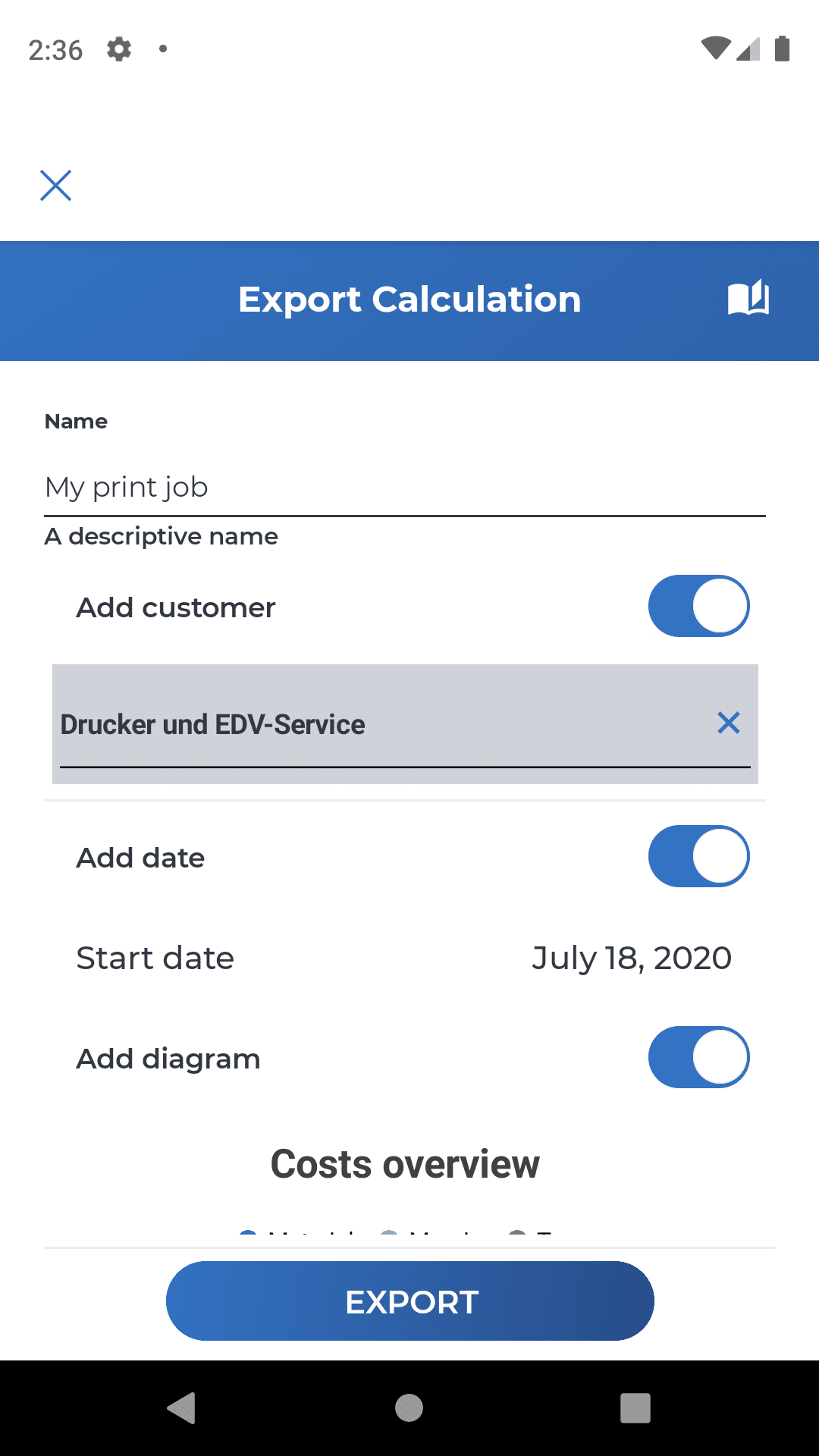 Wenn du mit deinen Einstellungen zufrieden bist, klicke auf den "Exportieren"-Button und eine PDF-Datei wird erstellt. Diese kannst du entweder direkt weiterschicken oder auf deinem Gerät abspeichern.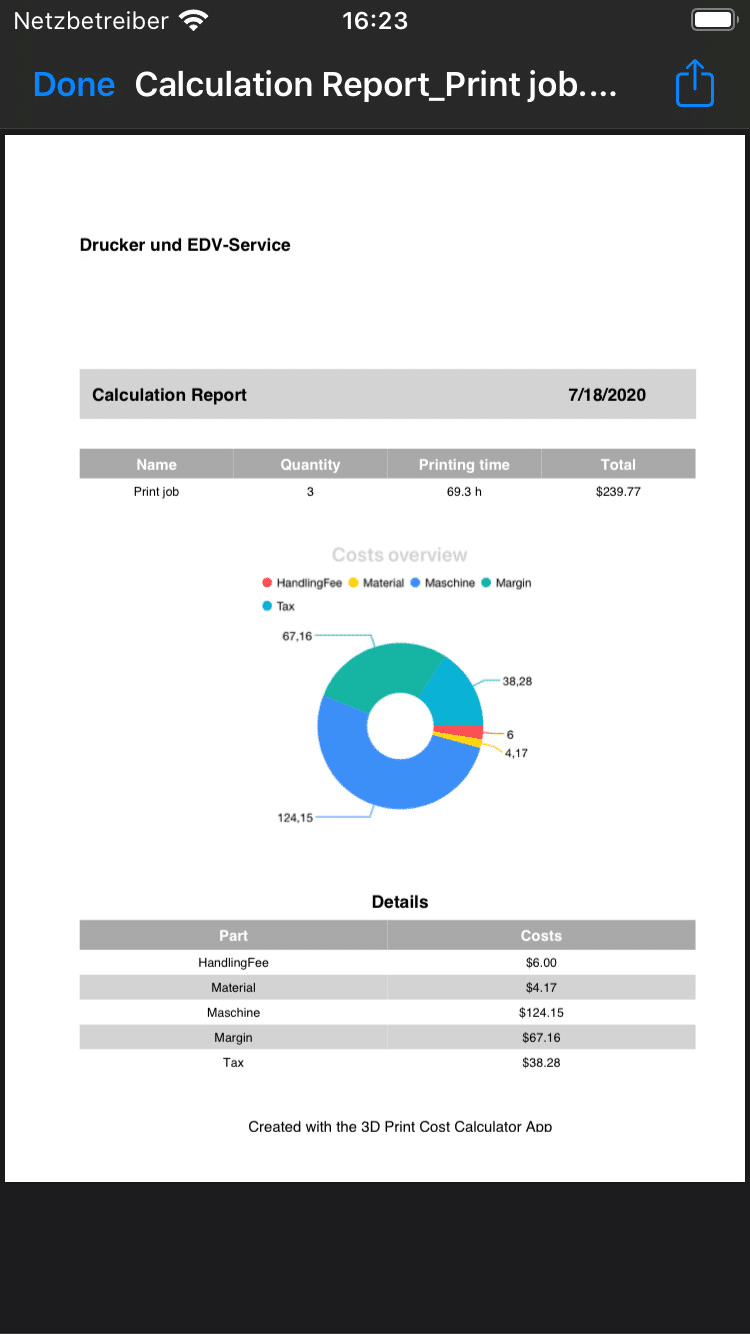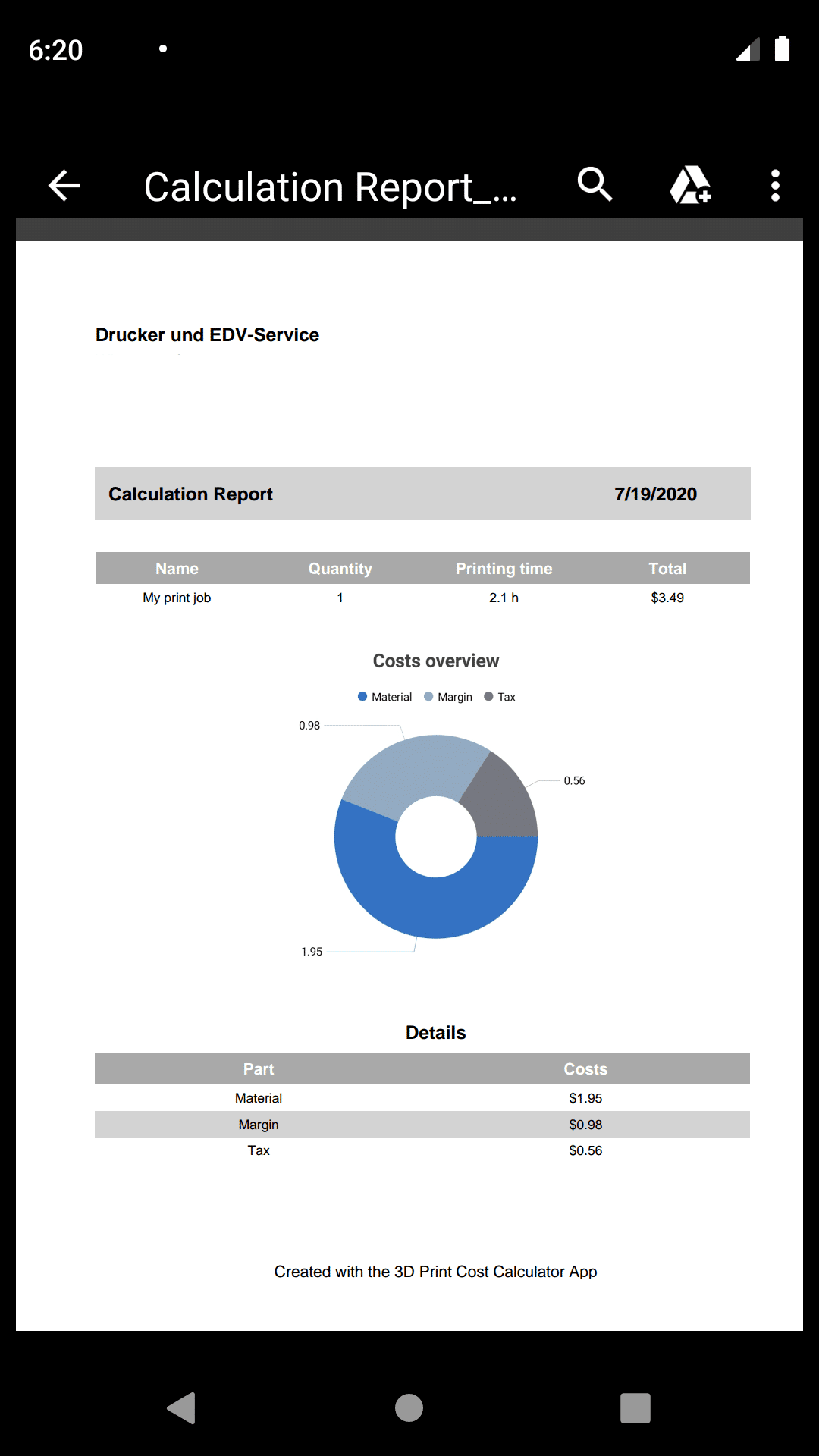 Export multiple calculations as a list
Ab der Version 1.0.8 kannst du auch mehrere Kalkulationen zusammengefasst als ein Angebot versenden. Besuche dazu den "Berechnungen"-Tab und wähle die gewünschten Berechnungen aus.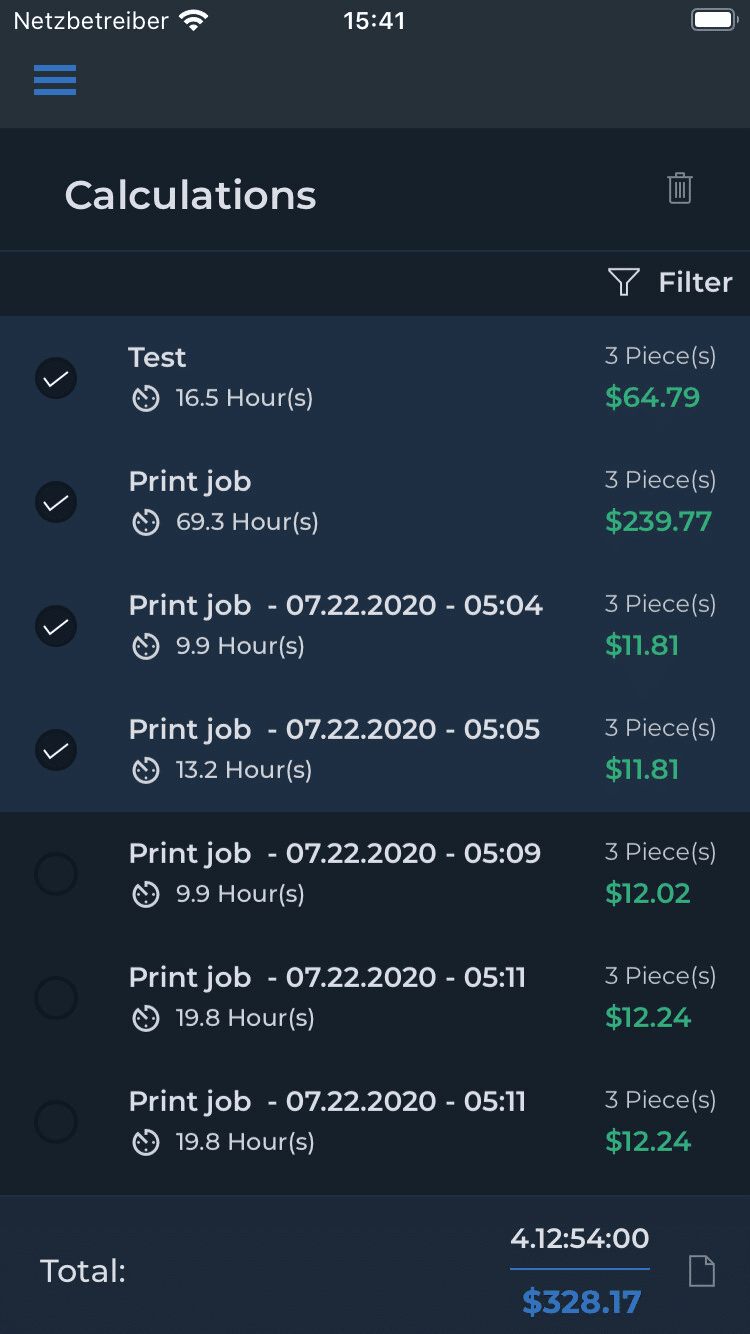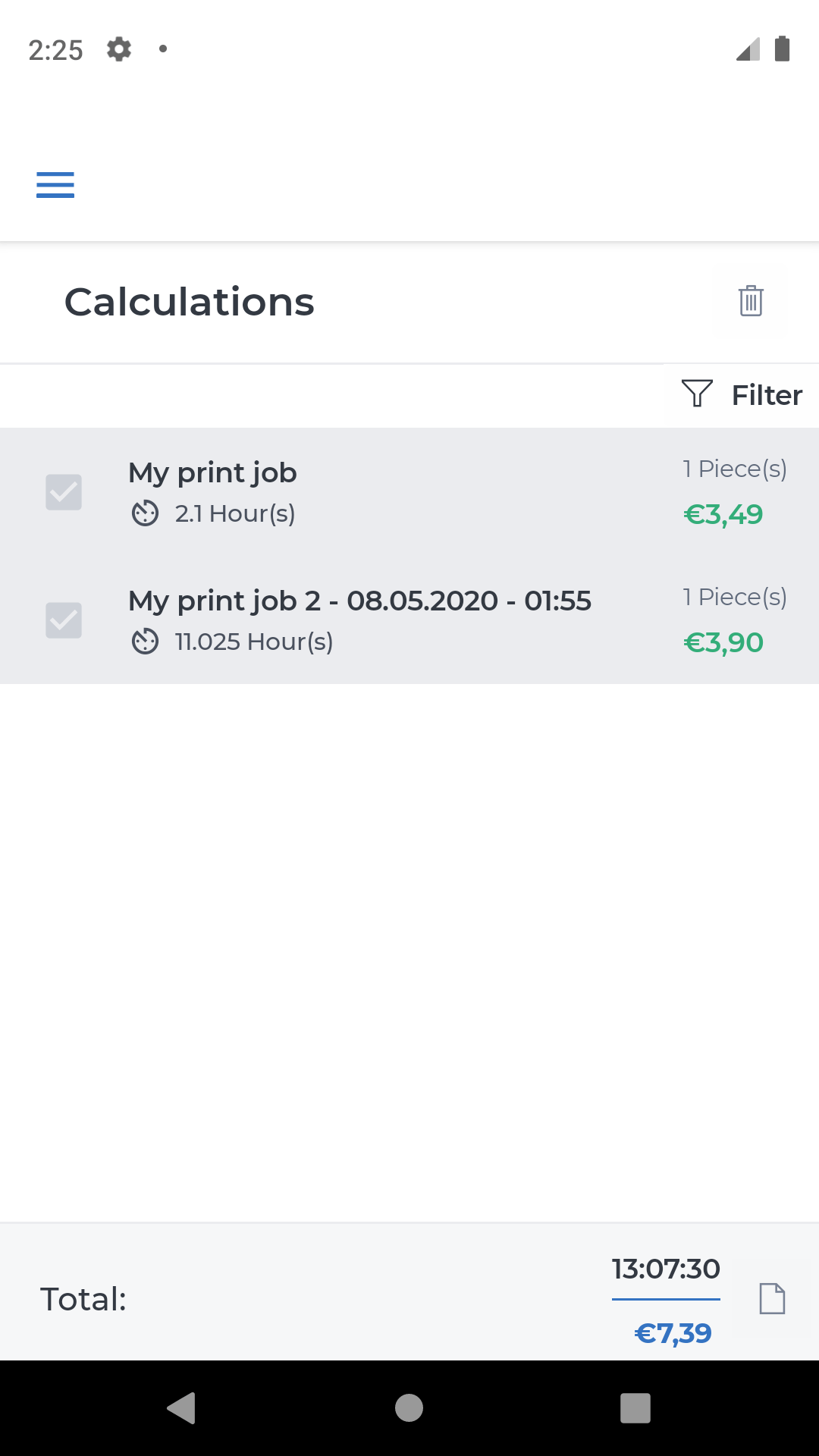 In dem unteren Feld wird dir bereits der Gesamtbetrag, sowie die Gesamtzeit angezeigt. Klickst du nun auf das "Datei"-Symbol daneben, dann gelangst du auf die Export-Seite.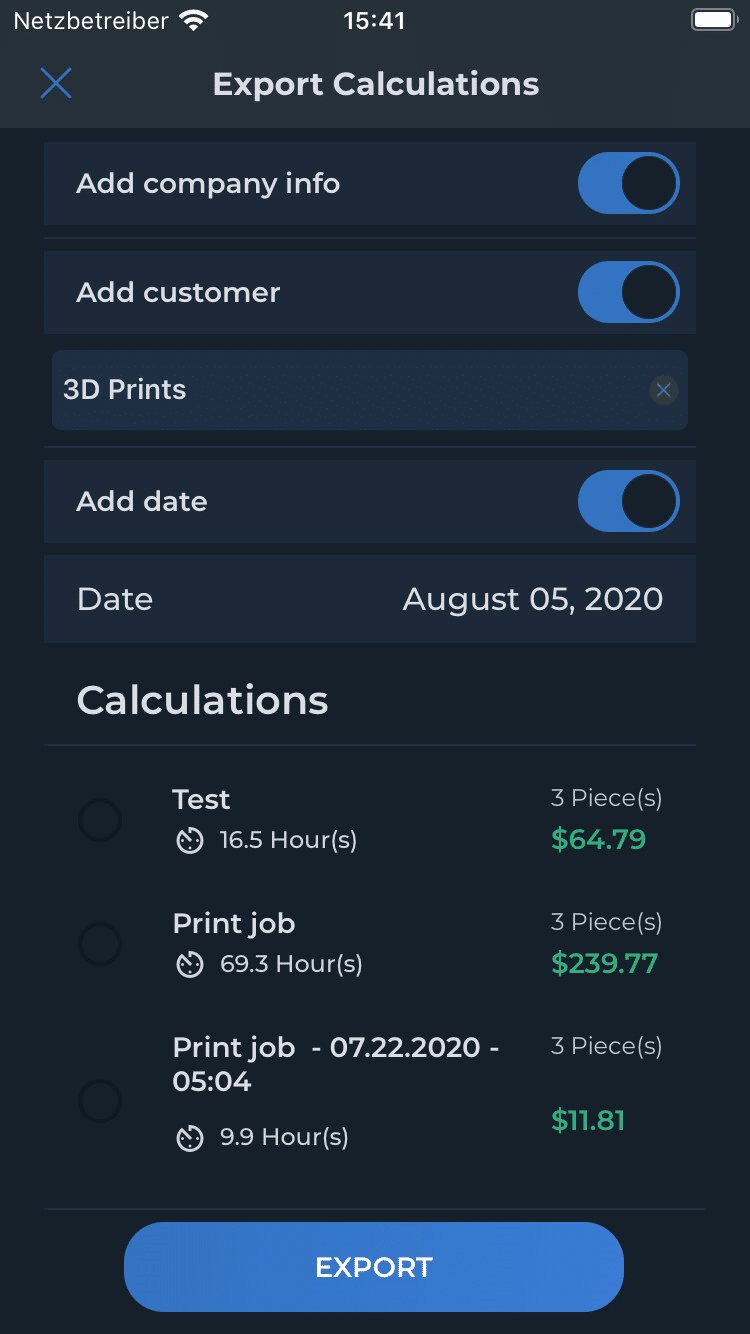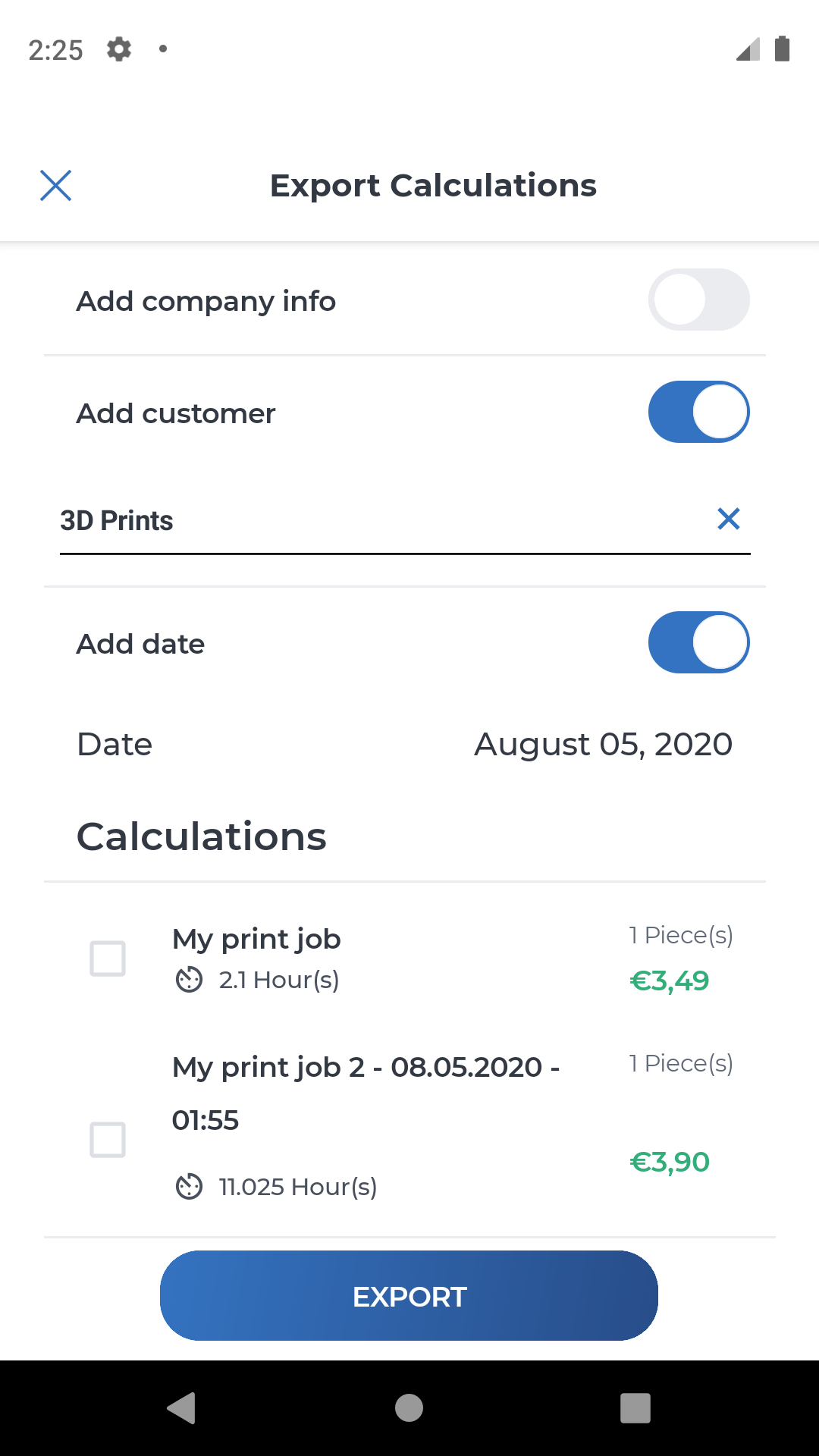 On this page you can customize what should and should not be included in the PDF file. You can enter your company details under Settings - Export - Company details. You can also select a customer.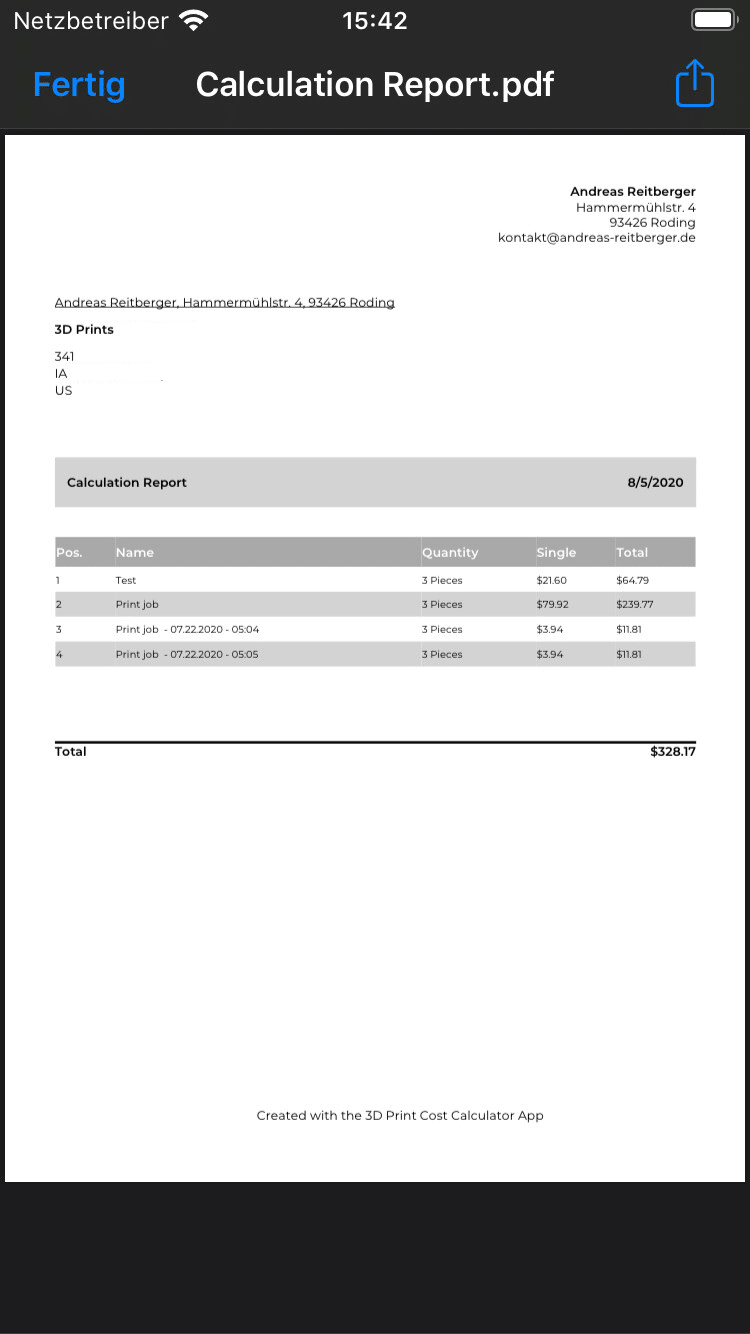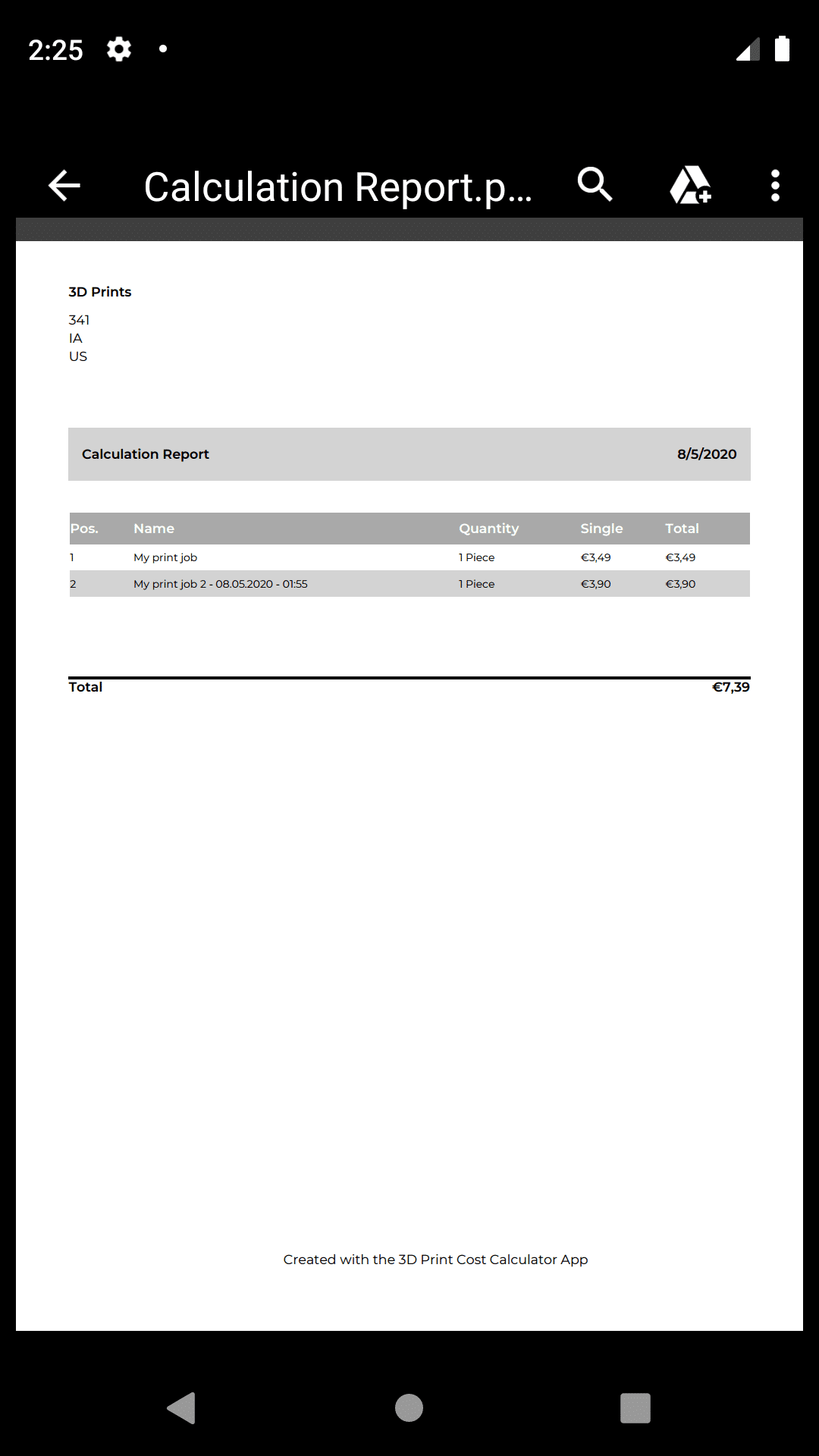 Please note that the form is not an official invoice or an official offer. It only serves as an overview sheet for the selected calculations.
Import calculation into LexOffice
With a later version, it should be possible to make calculations directly as an official offer / invoice using LexOffice [partner link].