Unser kostenloses Tool zum Kalkulieren von 3D Druckkosten wurde auf der 3D Druck-Website all3dp.com als nützlichstes Offline-Tool erwähnt und als gut befunden.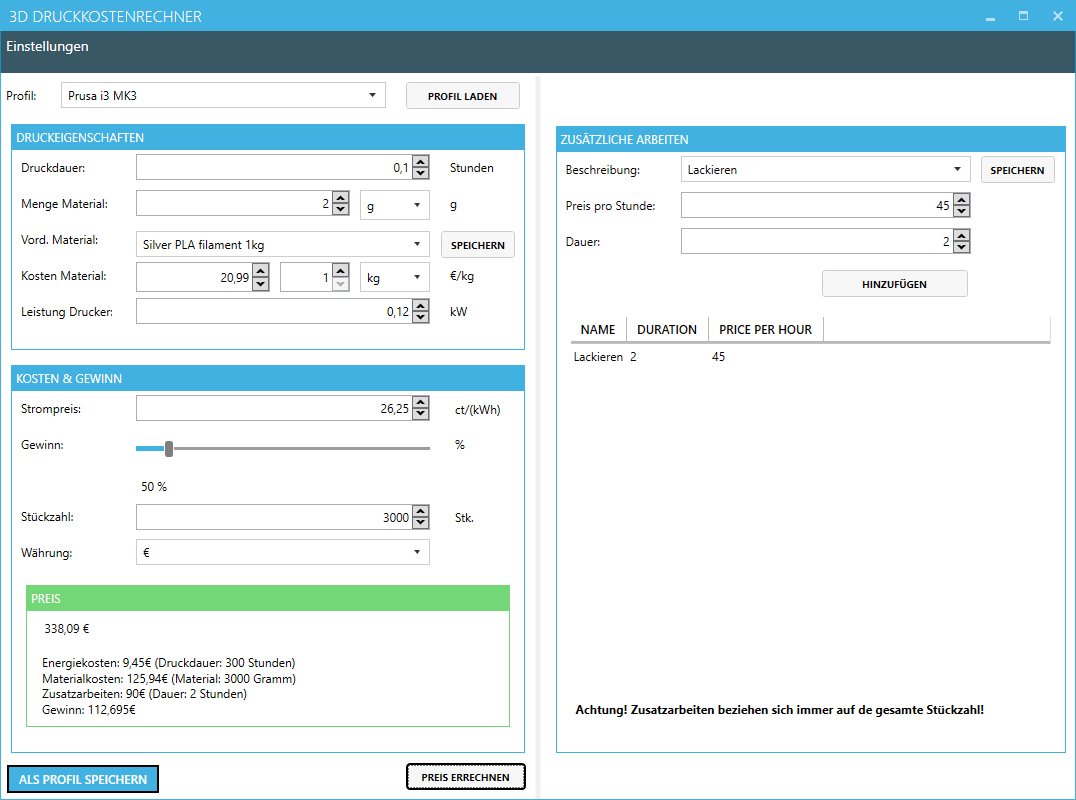 Read the whole article here.
Preview & Updates
Because of the great popularity we are currently working on a new version, which will bring even more features! Stay tuned 🙂
Download
Here you can download our free Tool!