Our 3D print cost calculator on ALL3DP!
Our free tool for calculating 3D printing costs was mentioned as the most useful offline tool on the 3D printing website all3dp.com.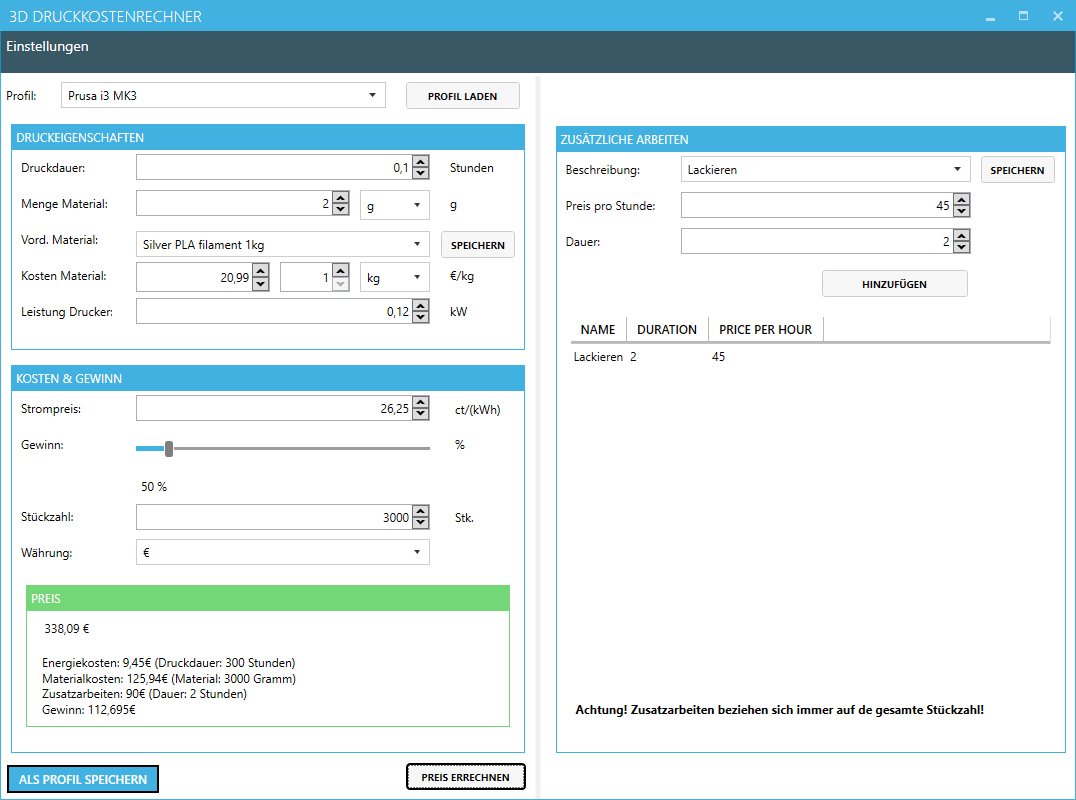 Read the whole article here.
Preview & Updates
Because of the great popularity we are currently working on a new version, which will bring even more features! Stay tuned 🙂
Download
Here you can download our free Tool!