Version 0.0.9 is currently being worked on, which will bring many innovations with it. Since the update is a bit more extensive, here is a small view of what will come.
Enhanced exporter
In the Pro version, with the new version we offer the possibility to export your calculations as an Excel list or to write them in your own Excel template.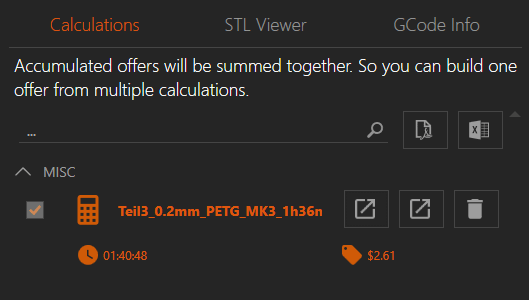 More information and a wiki entry will follow when the function is finished.
Optical upgrade
Extended view
There will also be some visual changes. Among other things, the new version offers the option of collapsing the expanded view if it is not currently needed.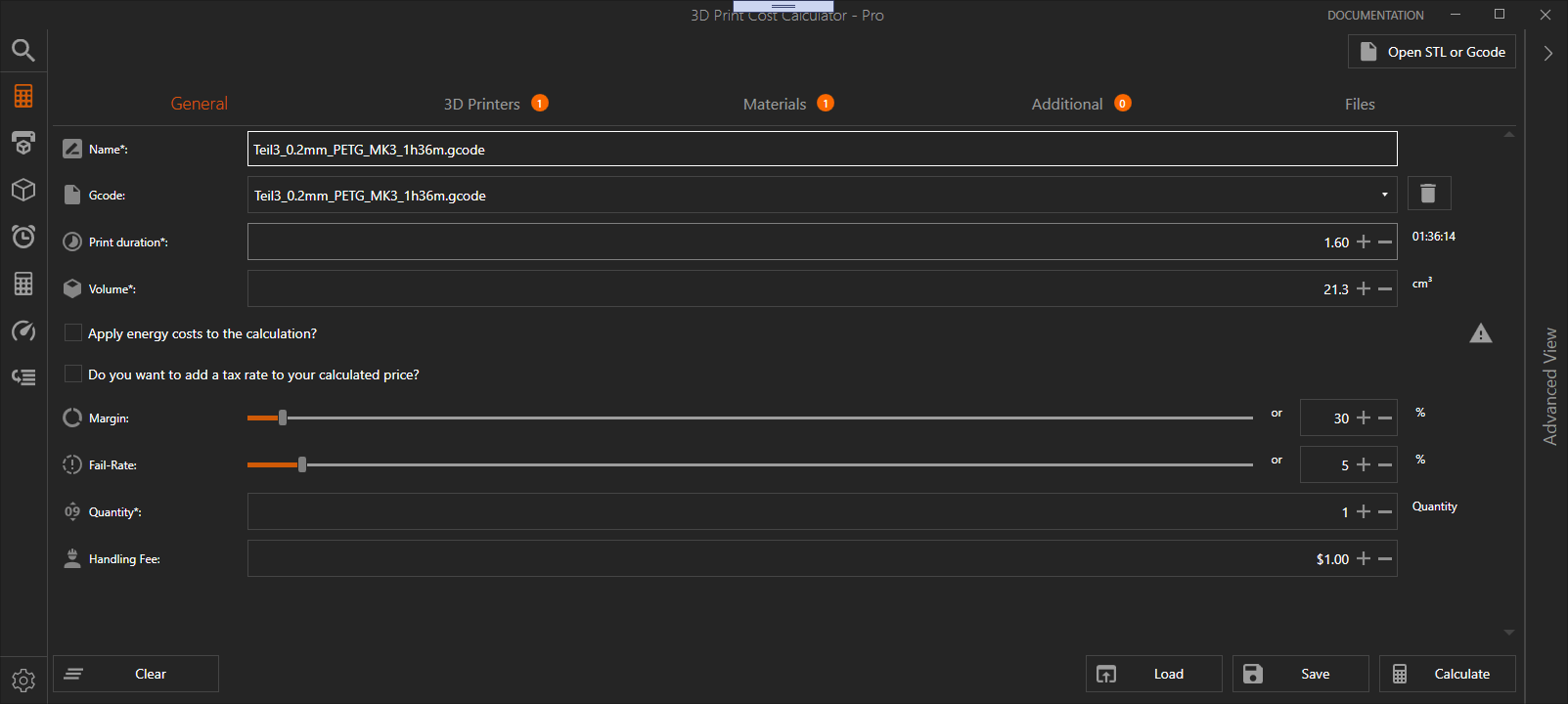 Materials, printers and work steps
The map view for your materials, printers and work steps is also revised and adapted.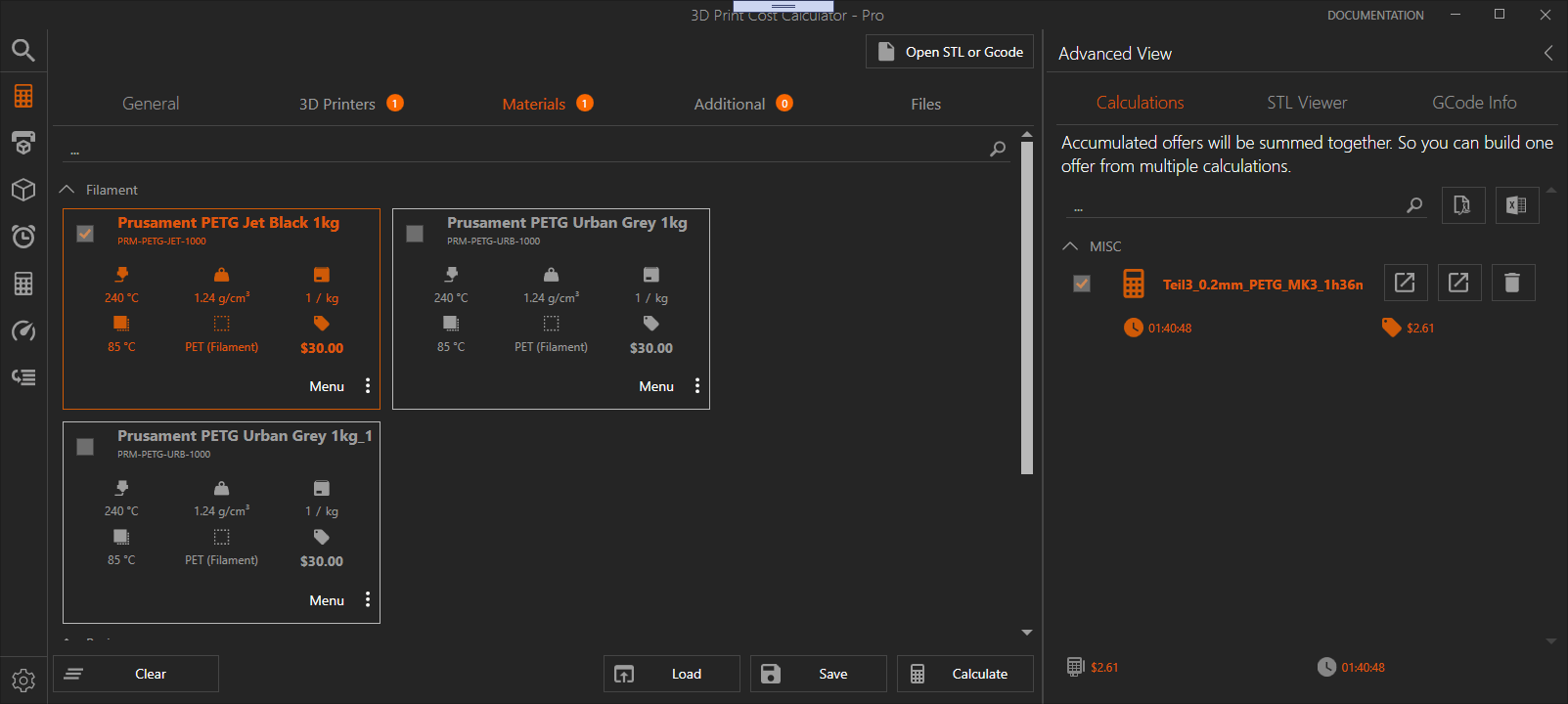 This provides a better overview of your materials, printers and work steps. Furthermore, the new cards are space-saving and offer all important information at a glance. In the course of this, the search has now also been improved.
Extended setting options
The new version also offers new setting options, such as a standard printer and standard materials. These are set automatically when a new calculation is started.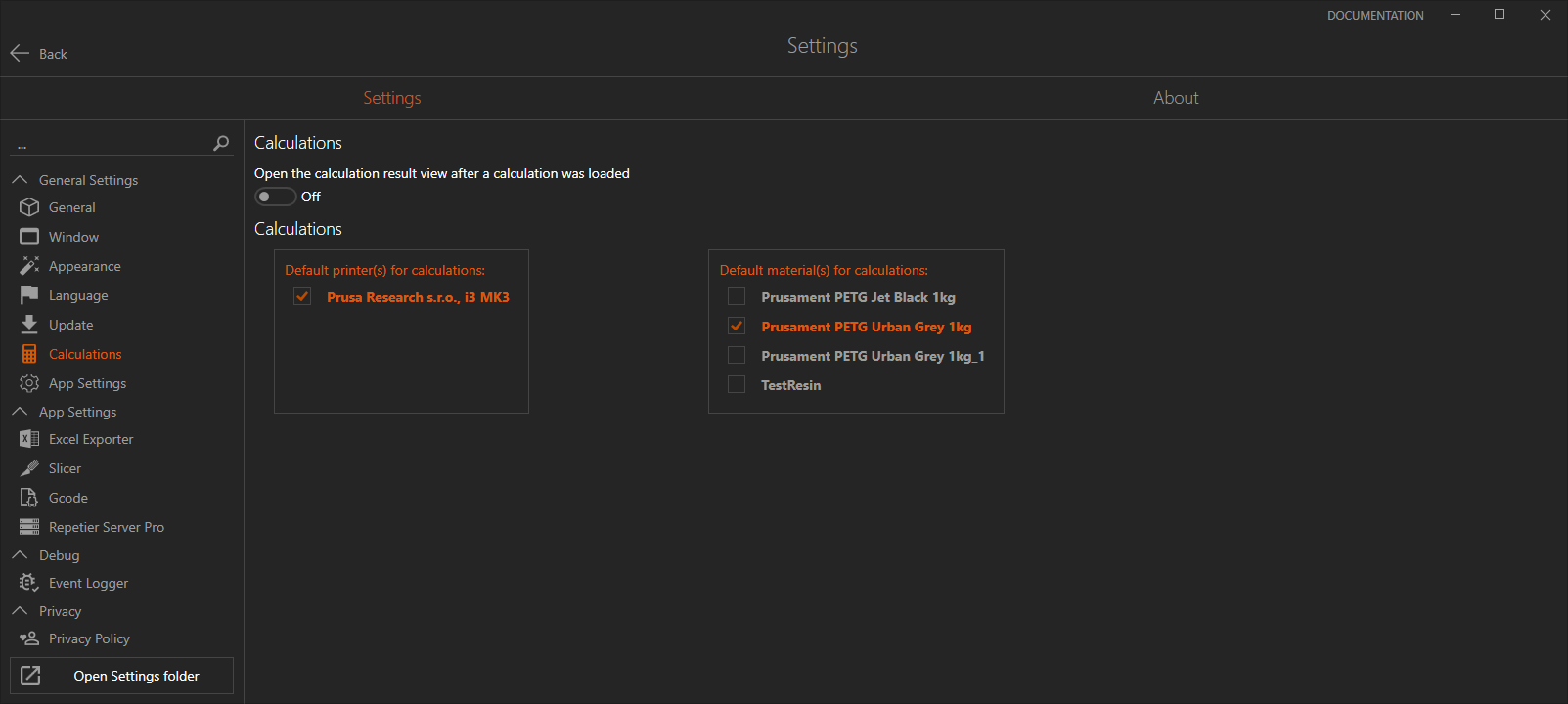 New slicer
Upon customer request we will support the Voxelizer 2 integrate.
Summary
These are just a little outlook for the next update to show that we take your feedback seriously. You are welcome to send us further suggestions for new functions or improvements!